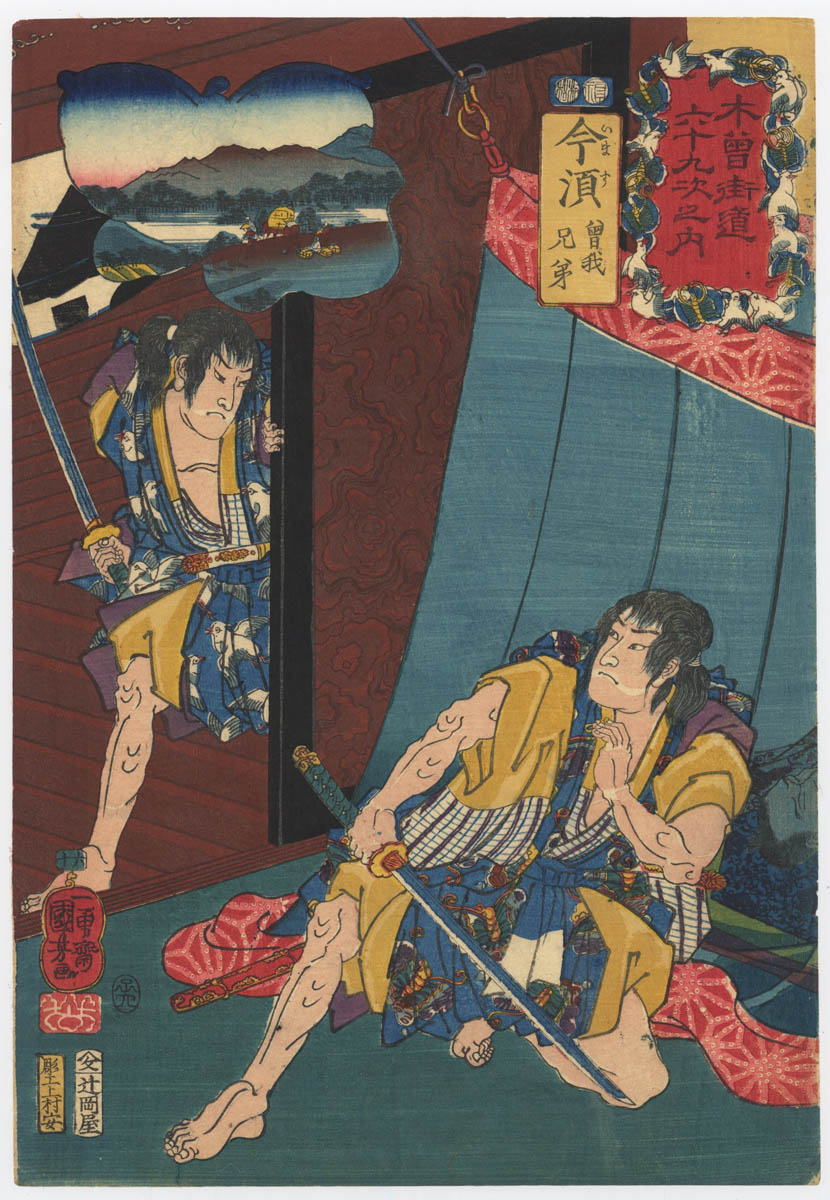 KUNIYOSHI (1797-1861). Imasu. The Soga brothers
Artist:
Utagawa Kuniyoshi (1797-1861)
Subject:
The Soga brothers, with drawn swords, about to enter tent of Kudō Suketsune, their father's murderer. The print is associated to the station of Imasu of the Kisokaidō Road.
Series:
Kisokaidō rokujūku tsugi (The Sixty-nine Post Stations of the Kisokaidō Road)
Signature:
Ichiyusai Kuniyoshi ga. Artist seal kiri.
Date:
1852. Censors seals Fuku and Muramatsu and date seal for the Rat year.
Publisher:
Tsujiokaya Bunsuke
Block-cutter:
Uemura Yasu
Size:
Ōban tate-e, 35,9x24,8 cm.
Medium:
Woodblock color print
Literature:
Basil W. Robinson. Kuniyoshi The Warrior-prints. Oxford, 1982, S74, no. 61.
Conditions:
Very good impression, colour and conditions