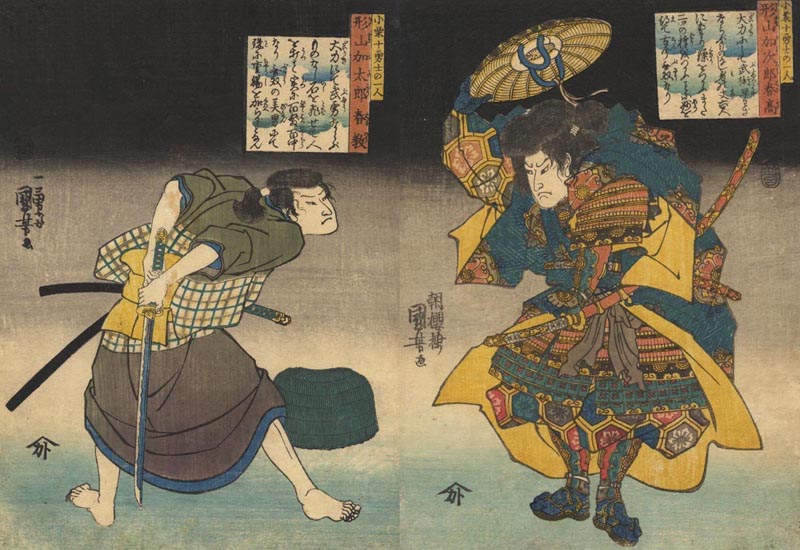 KUNIYOSHI (1797-1861). Two warriors.
Artist:
Utagawa Kuniyoshi (1797-1861)
Subject:
Harutaka and Harunori holding his sword
Series:
Oguri ju-yushi no ichi-nin (Ten brave retainers of Oguri, one by one)
Signature:
Ichiyusai Kuniyoshi ga.
Publisher:
Iwataya Sakujiro
Size:
Two chuban tate-e forming a diptych.
Medium:
Woodblock color print
Literature:
Basil W. Robinson. Kuniyoshi The Warrior-prints. Oxford, 1982, S26, no.11.
Remarks:
A rare diptych depicting a night-scene with Katayama Kajiro Harutaka in armour, raising his hat, confronted by Katayama Kataro Harunori holding his sword with both hands behind his back.
Conditions:
Very good impression, colour and conditions