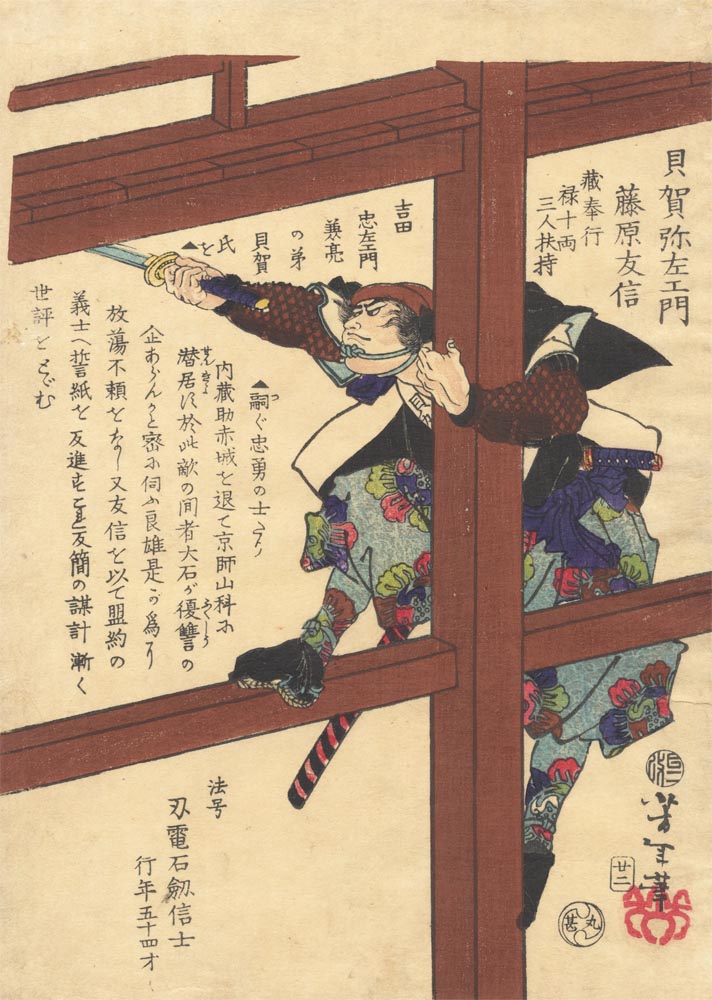 YOSHITOSHI (1839-1892). Yoshitsune at Suma. (Sold)
Artist:
Tsukioka Yoshitoshi (1839-1892)
Subject:
Yoshitsune, Benkei and their warriors at Suma Temple.
Signature:
Ikkaisai Yoshitoshi ga.
Date:
III / 1864. Aratame and date seal for the Year of Ox.
Size:
Oban tate-e triptych, 36x25,5 cm. each sheet.
Medium:
Woodblock color print
Remarks:
An early triptych with title Banshu Sumadera wakagizakura no zu (Image of young cherry trees at the Suma temple in Harima province.
Conditions:
Very good impression, color and conditions.