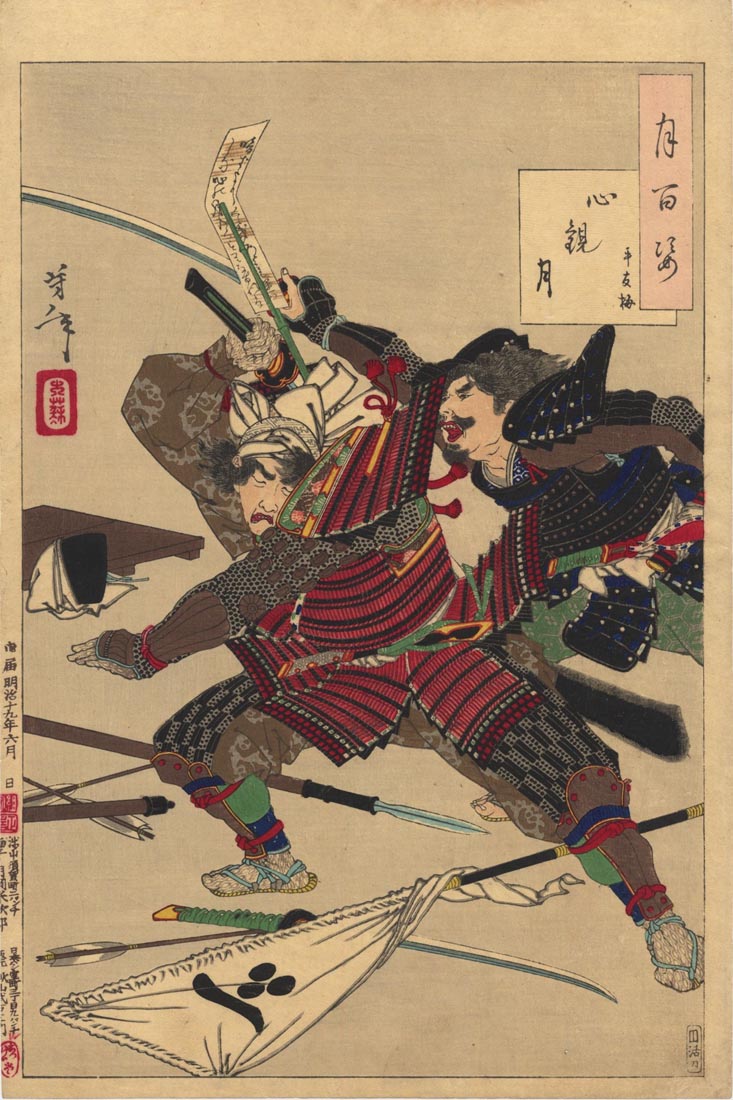 YOSHITOSHI (1839-1892). Taira no Tomoune. (Sold)
Artist:
Tsukioka Yoshitoshi (1839-1892)
Subject:
The blind warrior taira no Tomoune.
Series:
Tsuki hyakushi (One hundred aspects of the moon )
Signature:
Yoshitoshi. Artist's seal Taiso
Publisher:
Akiyama Buemon.
Medium:
Woodblock color print.
Literature:
John Stevenson. Yoshitoshi's One Hundred Aspects of the Moon. Redmond: San Francisco Graphic Society, 1992, no. 34.
Conditions:
Very good impression and colour, good conditions.