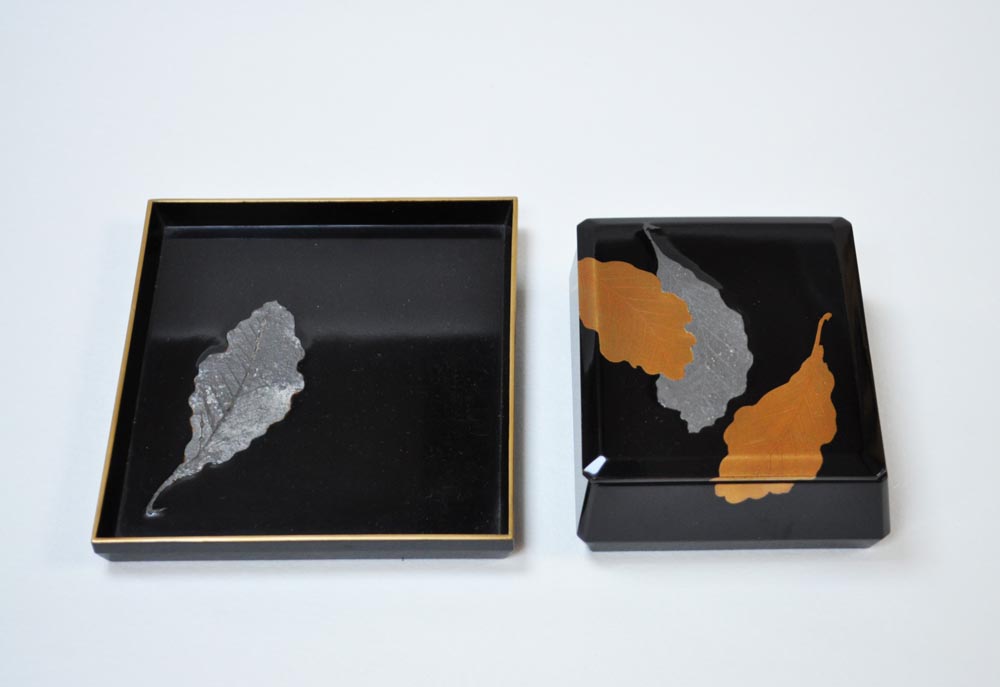 Lacquer box and tray. (Sold)
Small rectangular lacquer box with en suite tray. The sides of the box are slightly flared in an already popular model in the Zeshin lacquers. The box is decorated on black lacquer ground (roironuri) with leaves in lead and gold in the style of Kamisaka Sekka. Inside in nashiji.
Wood storage box (tomobako) signed by Kakuyu.
Showa Period. 1930-50 ca.
Dimensions: The box, 12,5 x 10,5 x 4,4 cm. The tray, 15,5 x 13,5 cm
Status: Sold
Item no. L 556