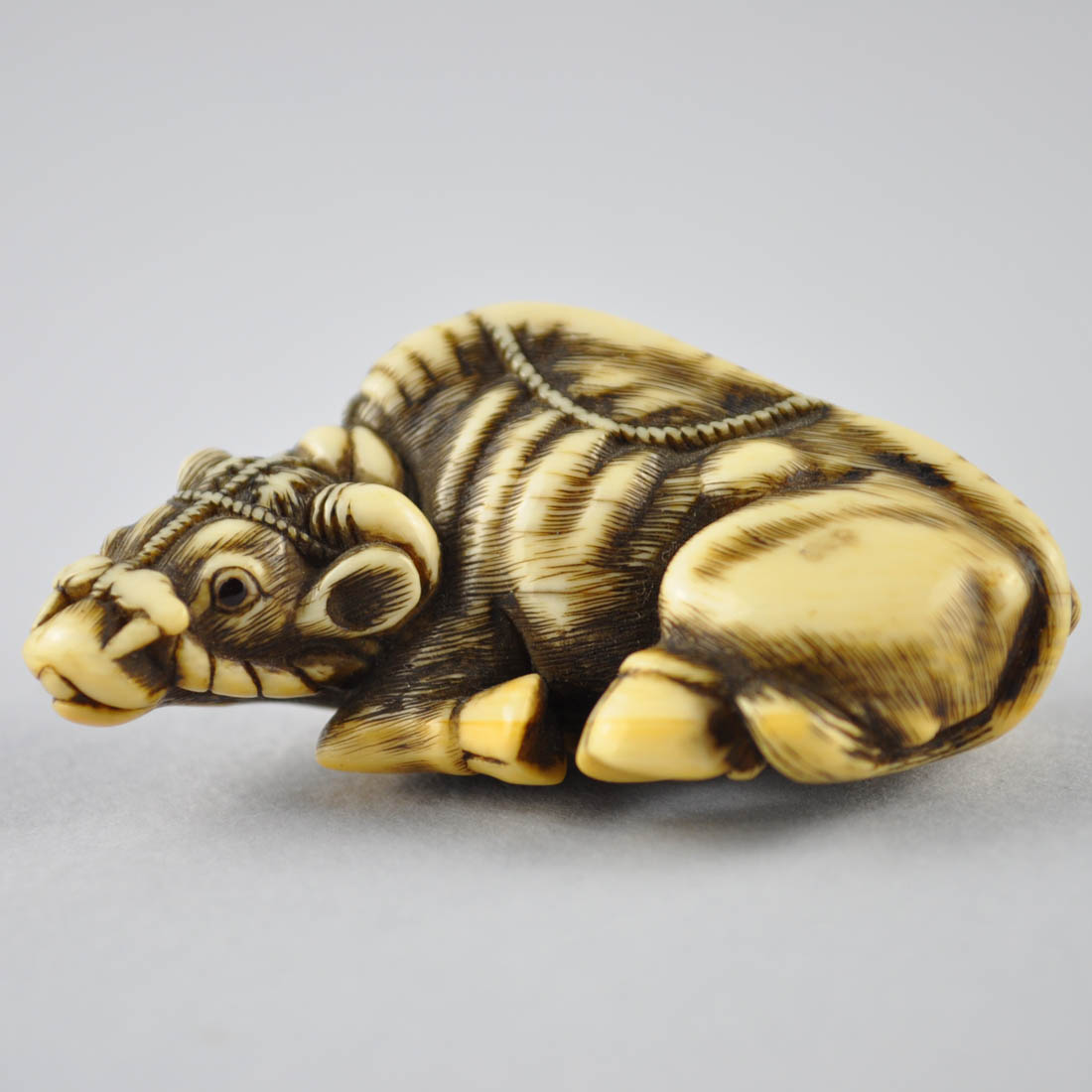 A recumbent ox. (Sold)
An ivory netsuke of a recumbent ox lying with his head turned to the left and a rope halter passing over its back.
The pupils inlaid in horn. The slightly worn ivory with a fine patina. School of Tomotada, Kyoto.
Inscribed in a rectangular reserve Tomotada
友但
Late 18th - early 19th century
Lenght: 5,7 cm.
Status: Sold
Item no. N164