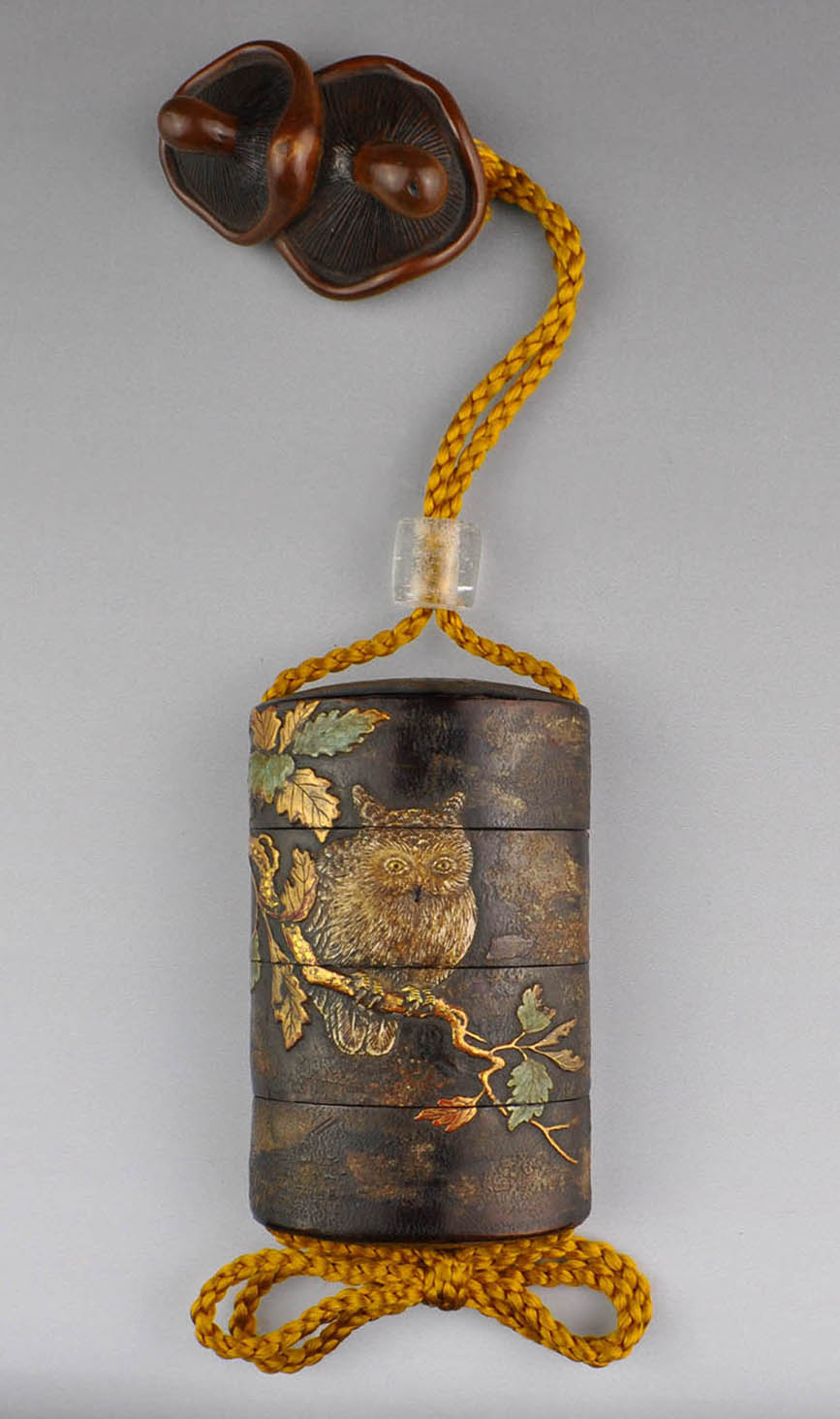 Inro with owl. (Sold)
Three-case inro of dark mottled cerry bark decorated in shades of gold hiramakie and takamakie lacquer and fine inlay of underglaze ceramic for the owl and the green leaves.
Plain internal. The decoration with an horned owl perched in Autumn on the gnarled branch of an old oak tree.

A fine inro with a sophisticated decoration often found in the works by Ogawa Haritsu (Ritsuō) and his followers.
A suzuribako by Ritsuō, decorated with a very similar ceramic owl, is illustrated in Little and Lewes, View of the Pinnacle. Japanese lacquer writing boxes. The Lewis Collection of Suzuribako, Honolulu 2011, no. 47.

Wood netsuke of two mushroom. Glass ojime.

Unsigned

Early 19th century

Inro: 8,5 x 5,2 x 2,7 cm
Netsuke: 5,4 x 3,8 x 2,2
Status: Sold
No.: S 204