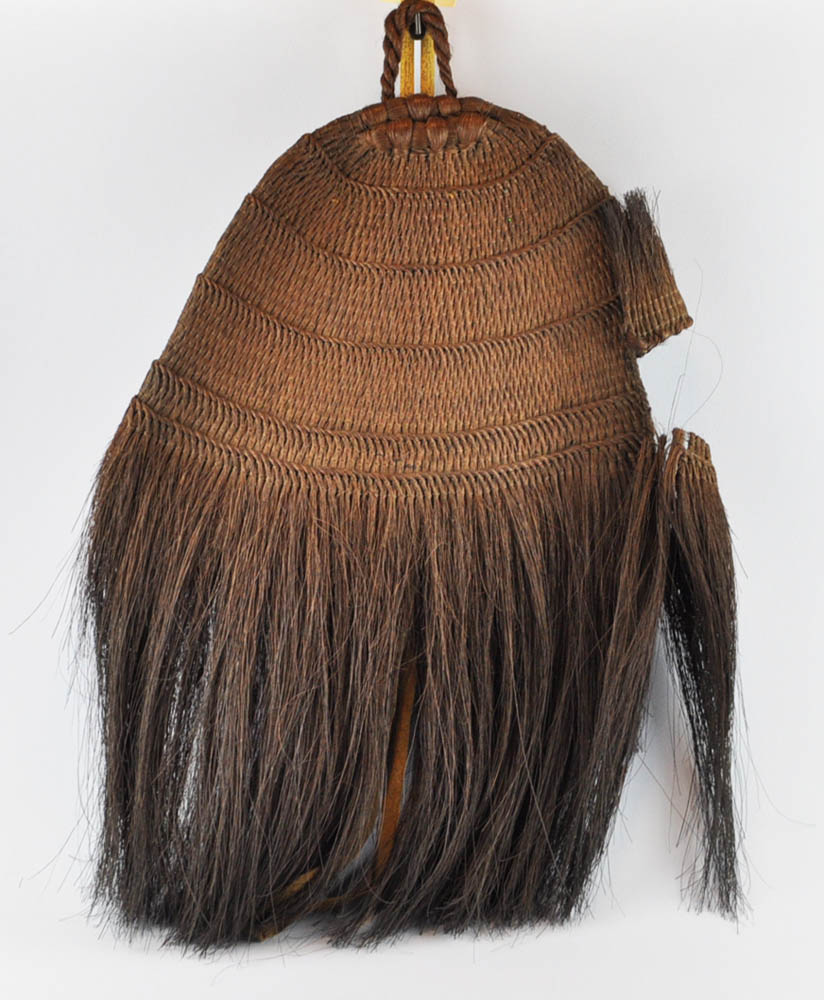 Straw hunter hat
A large straw hat used by hunters and farmers. Plaited with smoked straw fibers, with a fabric chin-strap.
A more elaborate hat of this kind, adorned with feathers, is illustrate in the magazine devoted to the Japanese philosopher and founder of the Mingei movement Yanagi Muneyoshi: Bessatsu Taiyō, Yanagi Muneyoshi no sekai: "Mingei" no hakken to sono shisō, Tōkyō: Heibonsha, 2006, p. 66.
A rare Mingei piece in fine conditions.
First half of 20th century.
63 x 40 cm.
Price: Euro 350
Status: Available
Item no. BK414