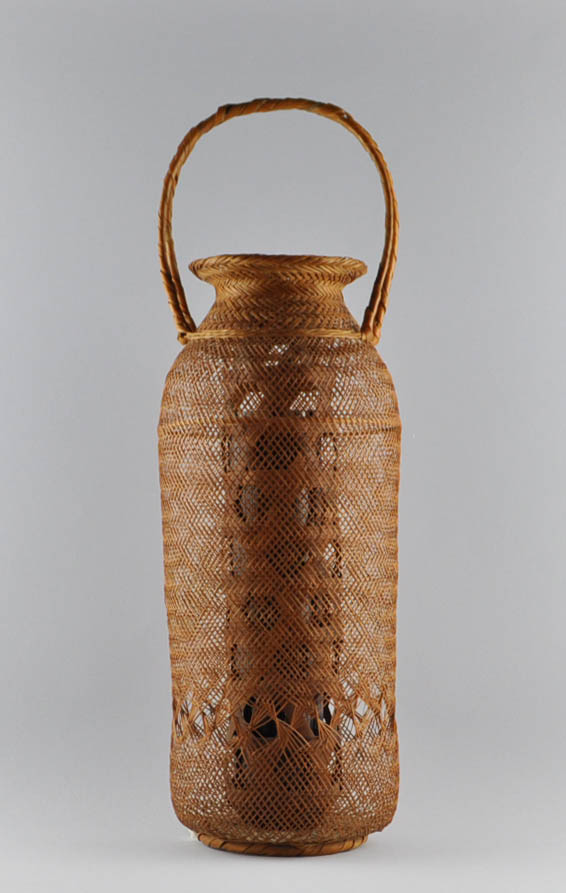 Ikebana flower basket. (Sold)
Flower basket (hanakago) with handle.
Plating of extremely thin clear bamboo strips. The bottom and handle of wrapped rattan.
With the original detachable tsutsu or water container for the interior of the basket,
cut from a long cylinder of bamboo, the exterior surface smoothed and faceted, then lacquered dark-brown.

Unsigned.

First half of 20th century.

53 x 17 cm.

Price: Euro 450
Status: Sold
Item no. BK406