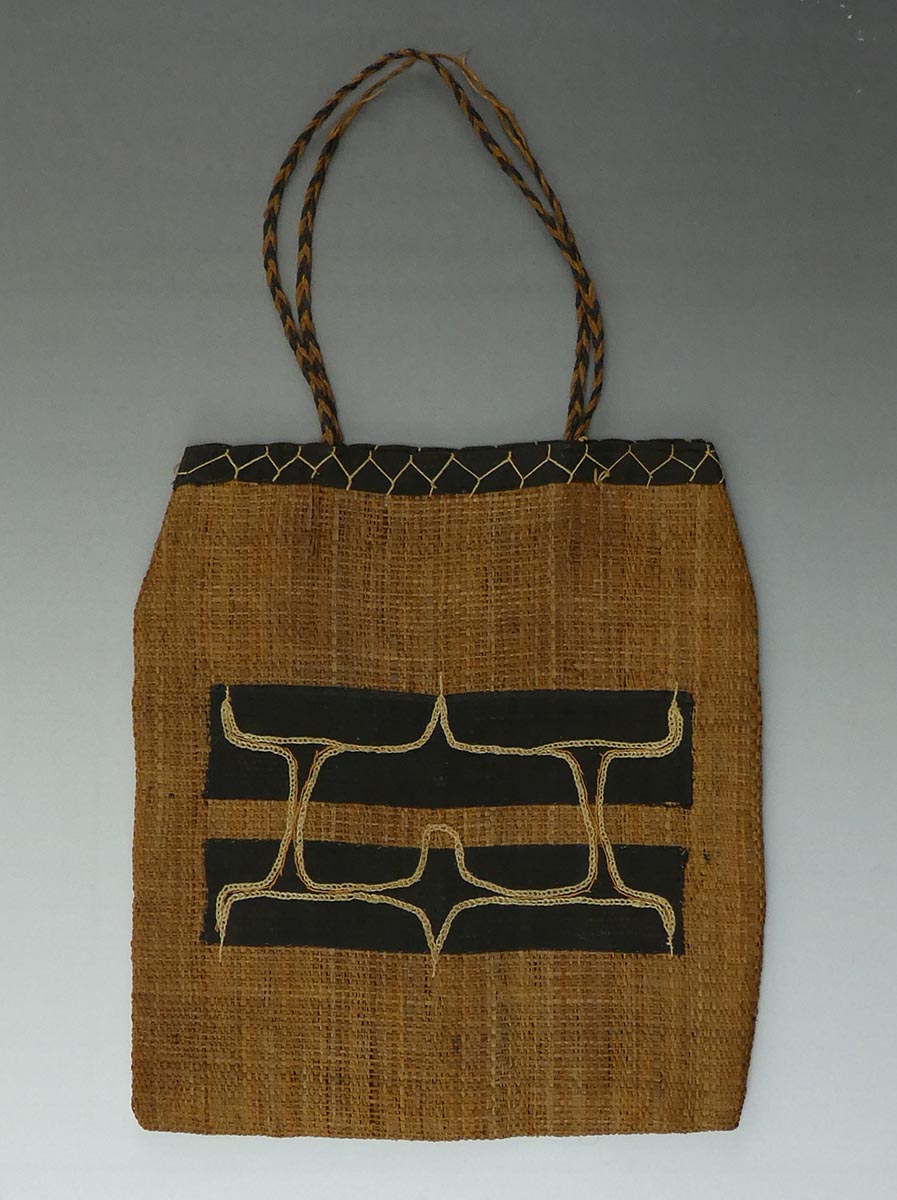 Small Ainu pouch. (Sold)
A rare small Ainu bag in elm fiber (attush) with embroidered cotton applications.
Attush is a form of bark cloth made from the inner fibre of the elm tree bark (Ulmus genus). This kind of textile was traditionally made by the indigenous Ainu people of northern Japan. Young trees were cut down and stripped of their inner bark. The bark was soaked in water, then bleached and dried in the sun. The fibres were taken from the bark and separated and twisted into a skein. Women then wove the fibres into a thick, light brown coloured cloth on backstrap looms. The cloth was used to make garments that they decorated with appliqué and embroidery.
A similar pouch from the collection of Fosco Maraini is exhibited in the Museum of Anthropology and Ethnology in Florence.

First half of the 20th century.

24 x 22cm , 38 cm with the short strap



Status: Sold
Item no. TX07