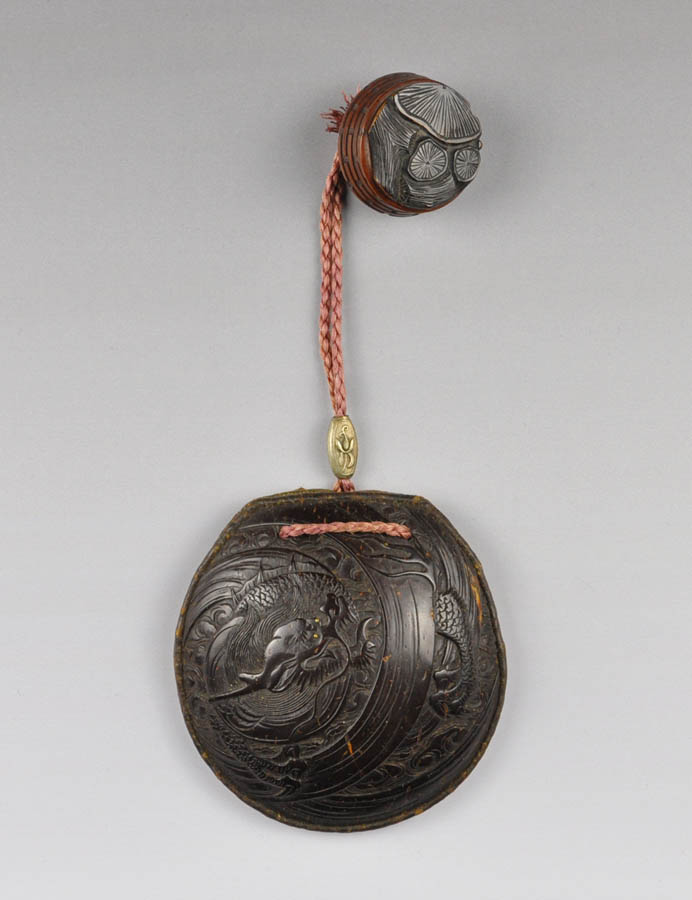 Pouch with dragon
Pouch (kinchaku) in coconut, fabric and doe-skin. The coconut round plate is finely engraved with a dragon in the clouds, the eyes inlaid with metal.
Similar purses are know as a specialty of Kurokawa Masahide, a Nagasaki carver specializing in netsuke and sagemono in different types of nuts (see our catalog No 7, Netsuke Sagemono and Books for Craftsmen, Venice 1998, No.34). Wood netsuke in the shape of a basket of charcol for the tea ceremony (sumitori).
Ojime in metal with a flower.
Unsigned
19th century
Dimensions 8,8 x 8,4 cm.
Price: Euro 750
Status: Available
No.: S 209