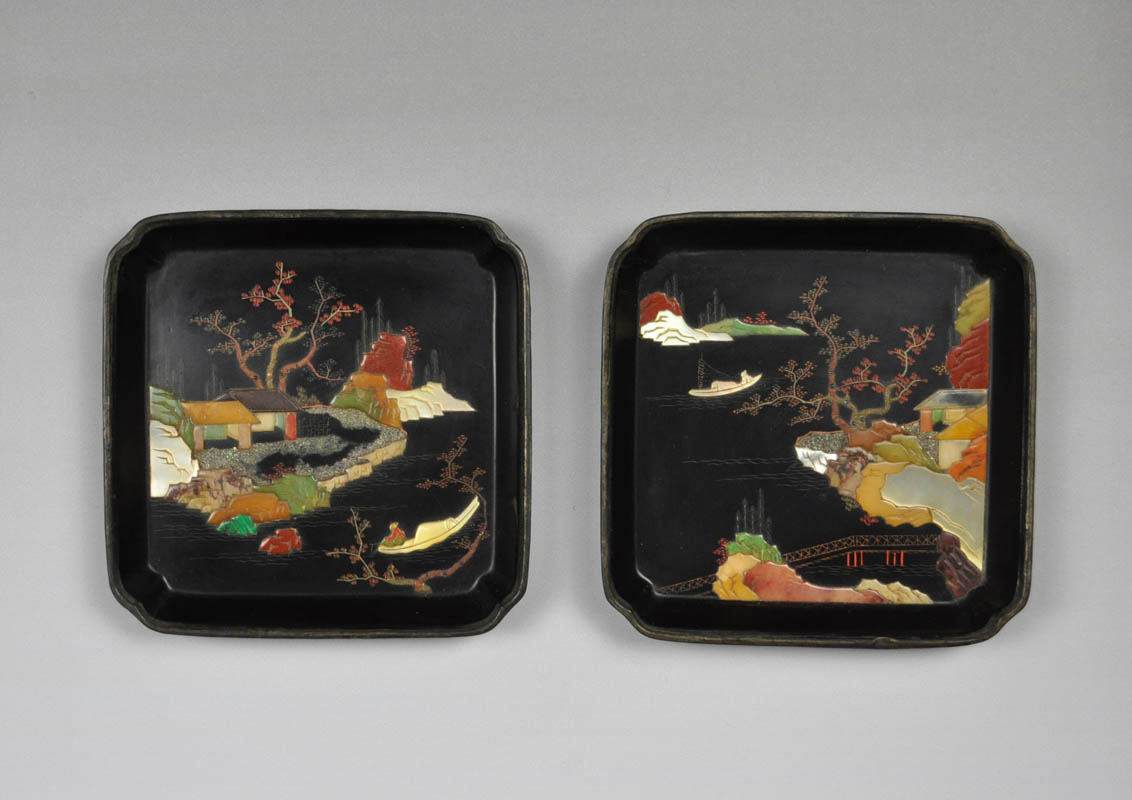 Pair of small inlaid plates. (Sold)
A rare pair of small, square-shaped lacquered plates with rounded corners, the edge covered in metal. The decoration, finely made with inlays of mother of pearl, soapstone of different colors, malachite and shell dust, depicts a mountainous landscape by the river with a bridge, two boats and some buildings.
A similar plate is illustrated in "Ryukyuan Lacquerware from the Urasoe Art Museum Collection", no.179.


10.5x10.5 cm
China, 17th-18th century
Status: Sold
Item no. OJ01