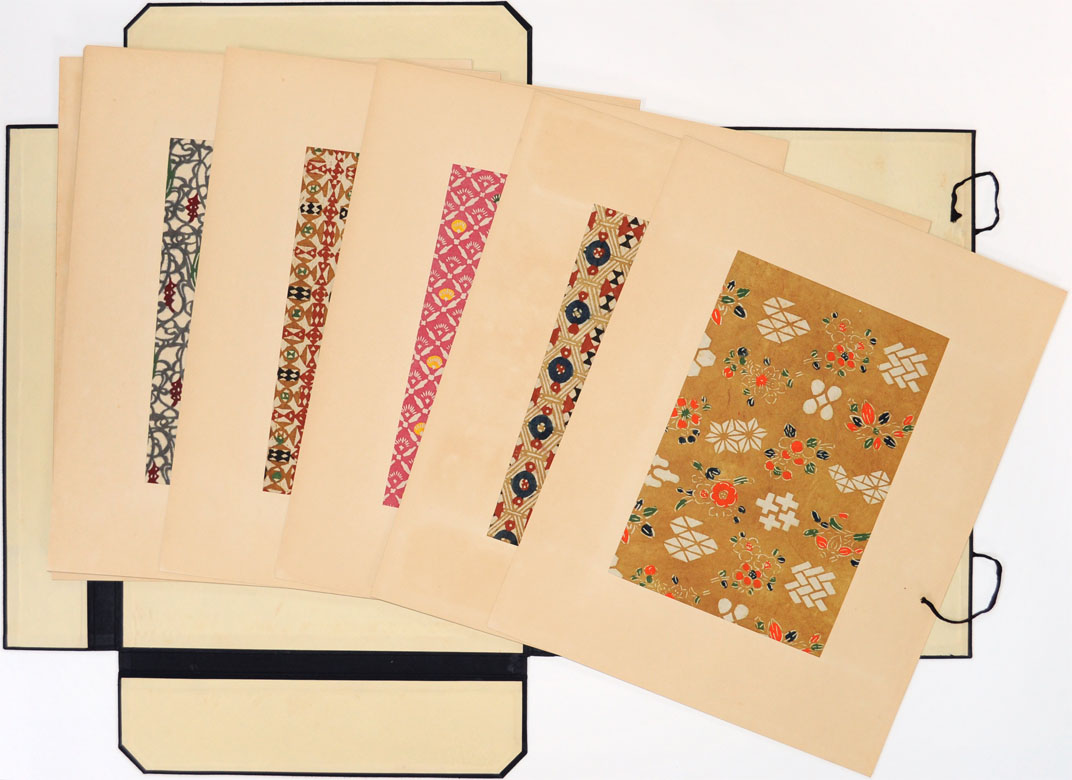 ANONYMOUS. Katazome mongami shū. (Sold)
Artist:
Anonymous compiler.
Title:
Katazome mongami shū. One portfolio with fifteen samples.
Description:
The porfolio of blue navy cloth with title slip. Fifteen large samples of handmade paper printed with katagami (water resistant paper stencils). Each sample is mounted with a plain paper mount.
Size:
The portfolio 47x37 cm. The samples 46x36 cm.
Medium:
Colour stencil printing (katazome).
Conditions:
Very good conditions.