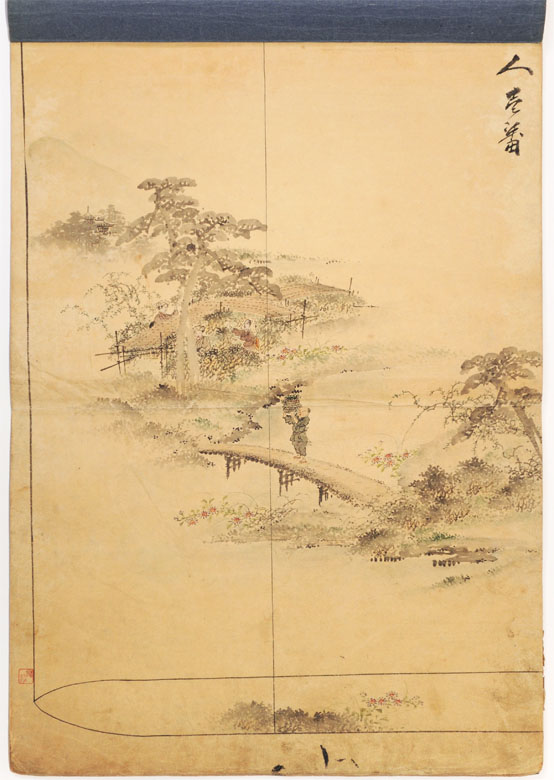 ANONYMOUS. Drawings for kimono. (Sold)
Artist:
Anonymous Japanese painter.
Title:
Hand-painted title, Nikuhitsu moyō hon (Album of painted models). One volume, complete.
Description:
A textile workshop book of models with twenty-two large plates of textile decorative designs finely painted inside the kimono profile. The style reminds the work of Imao Keinen and other artists active in Kyoto at the end of 19th century.
Size:
One ledger style vertical volume, 47x33 cm.
Medium:
Hand painting, ink and color on paper.
Conditions:
Conditions as used in a workshop.