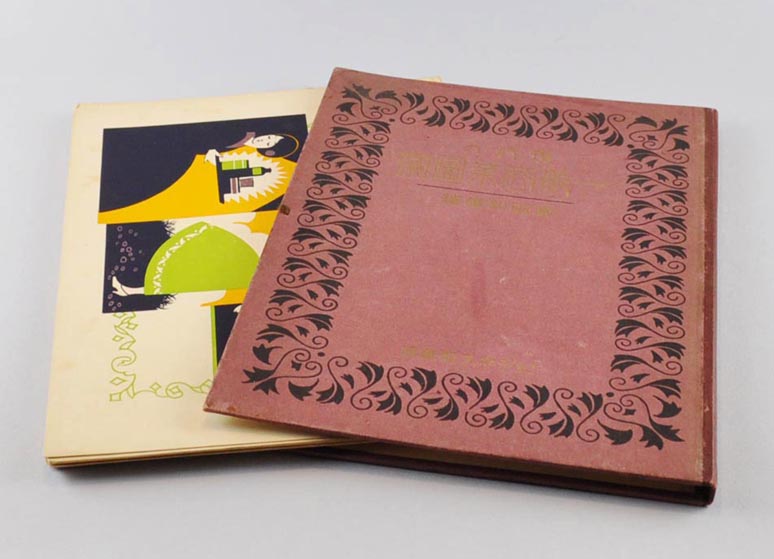 KUSHITA TOSHIO. Gendai ippan shōgyō zuan. (Sold)
Artist:
Kushita Toshio (compiler)
Title:
Gendai ippan shōgyō zuan (Modern models for the trade)
Description:
A portfolio with thirty-five plates with advertising designs, decorative patterns, models for labels, menu and shop signs. Complete with a title plate, preface and index of illustrations, colophon label inside the last cover.
Publisher:
Majima Kenichirō
Remarks:
A very interesting collection of "commercial" art from the Taishō period.
Conditions:
General very good conditions.