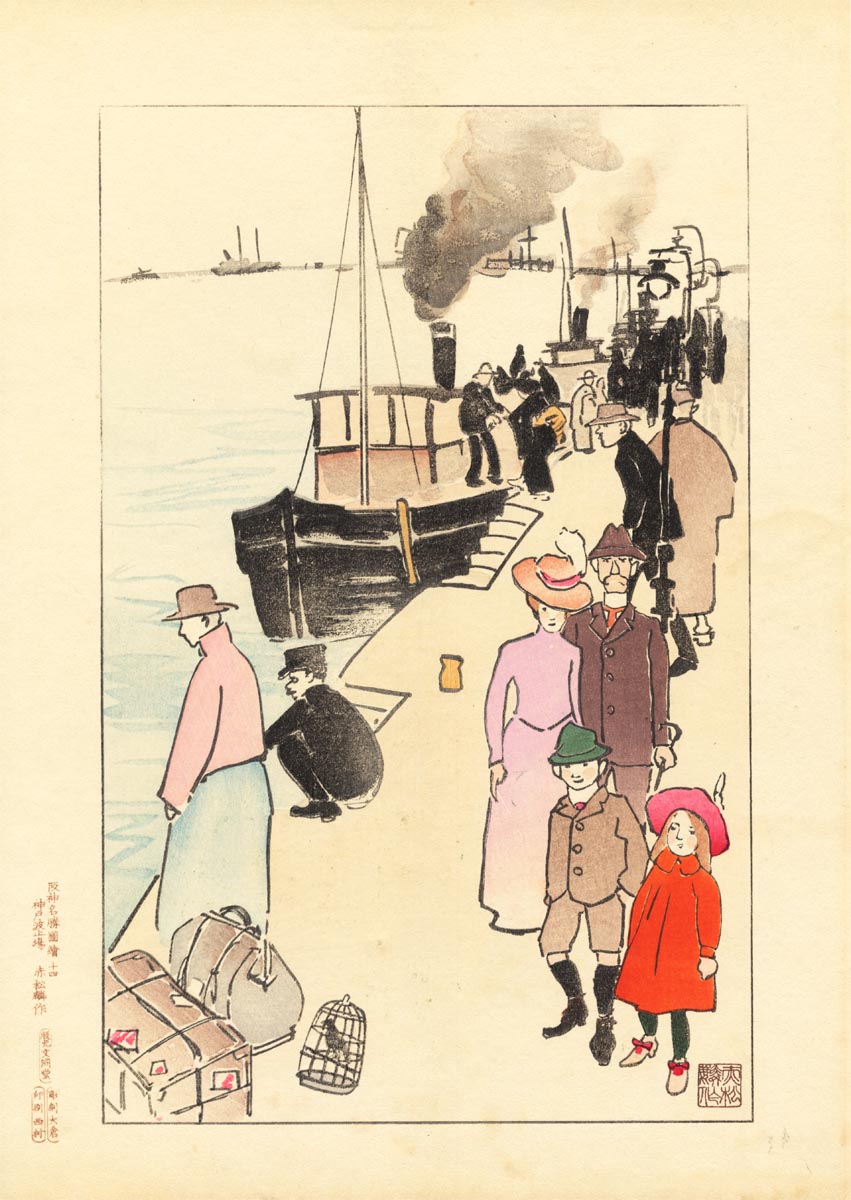 AKAMATSU (1878-1953) et al. Hanshin Meisho zue. (Sold)
Artist:
Akamatsu Rinsaku (1878-1953) et al.
Title:
Hanshin Meisho zue (Pictures of famous places in Hanshin). One orihon volume, complete.
Description:
The most famous and ambitious work of the "sketch- tour books" popular in Japan in the early twentieth century. The volume comprises a table of contents, a map and 30 large-format woodblock prints of views of places in the area of Osaka and Kobe (Hanshin). The prints are the work of five artists: Akamatsu Rinsaku (1878-1953), Noda Kyūhō (1879 -1971), Hata Tsuneharu (1883 -?), Mizushima Nihou (1884-1958) and Hyōsai Nagai (1882-1945). The printing woodblocks and all copies in storage at the publisher's house were destroyed in the great Kanto earthquake of 1923.
Publisher:
Kanao Bunendō, Tokyo.
Medium:
Woodblock color print.
Literature:
Jack Hillier, The Art of the Japanese Book. London, 1987. pag. 1007-8. Scott Johnson. 'Sketch-tour Books and Prints of the Early Twentieth Century' in Andon 37. Leiden, 1991, pag. 28-30
Conditions:
One plate with some light foxing otherwise fine conditions.