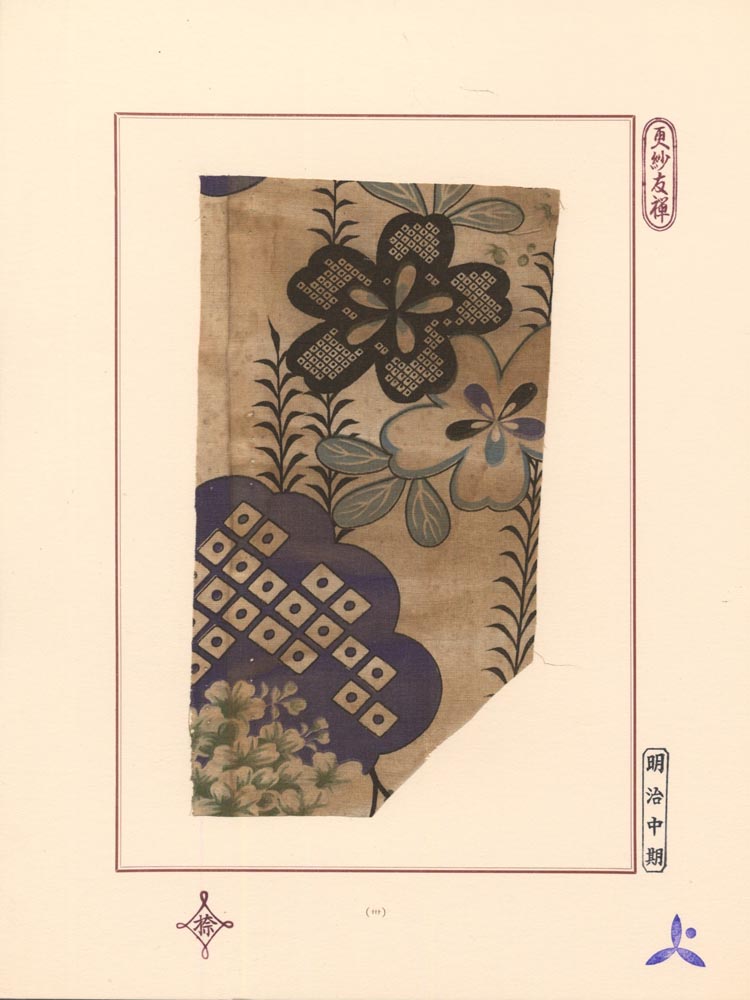 Kaiko Retsu Kenkyūkai. Wasarasa. (Sold)
Artist:
Kaiko Retsu Kenkyūkai (Compiler)
Title:
Mukashi Gire Meiji Wasarasa Rui Shū (Collection of of various Meiji sarasa). One volume, complete.
Description:
A scarce portfolio with 111 fragments of Japanese sarasa from the Meiji and Taisho period pasted on 44 plates. Copy no. 14 from a limited edition of 60 copies. Complete with a plate of frontespice and two of introduction.
Date:
Shōwa 42 (1967). The textiles fragments late 19th early 20th century.
Publisher:
Kyōto Shoin, Kyoto
Size:
Japanese style case, 33x26 cm.
Conditions:
Misssing the plate no. 14 otherwise fine.