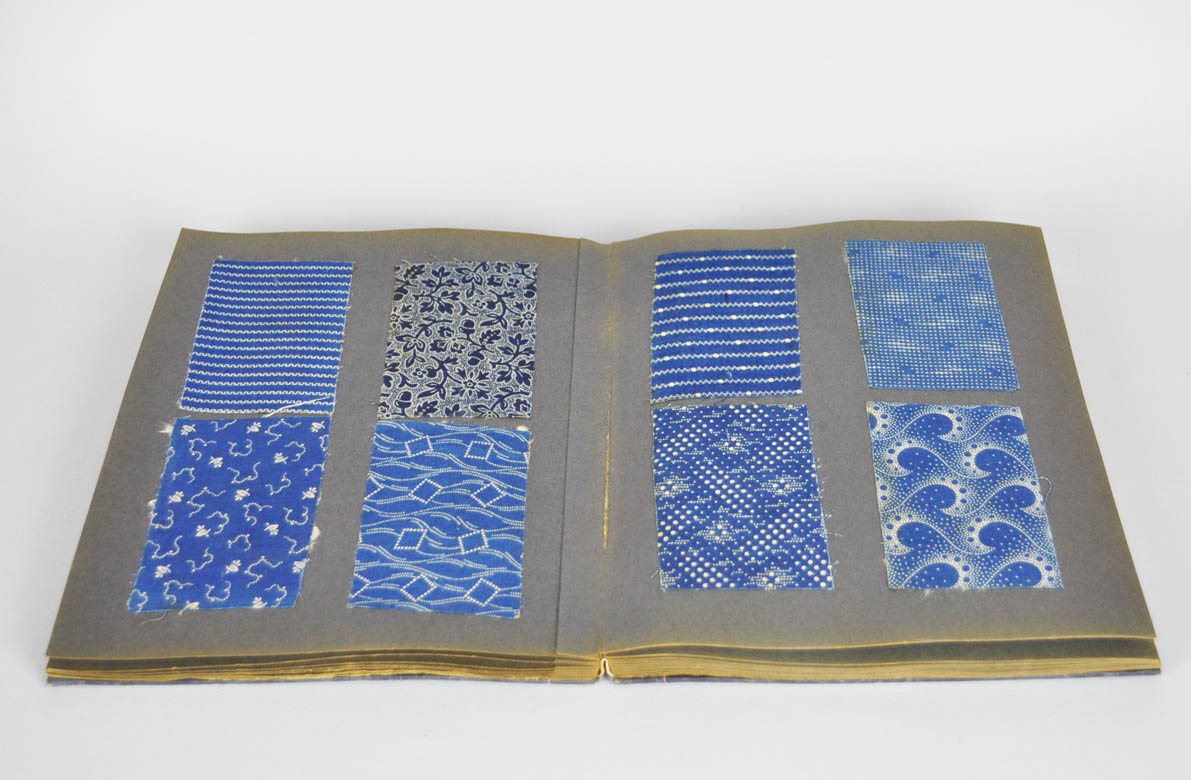 ANONYMOUS. Momen nassen komon shu. (Sold)
Artist:
Anonymous collector
Title:
Momen nassen komon shu (Collection of cotton samples printed with small patterns). One volume, complete.
Description:
A collection of sixty-eight indigo textile samples printed by stencils (katazome) with small motifs (komon). The samples, pasted on seventeen pages, are probably from the Meiji and Taisho period.
Date:
The album about 1950-70, the textile samples probably 1880-1920 ca.
Size:
Japanese style binding 27x22 cm
Conditions:
Very good conditions