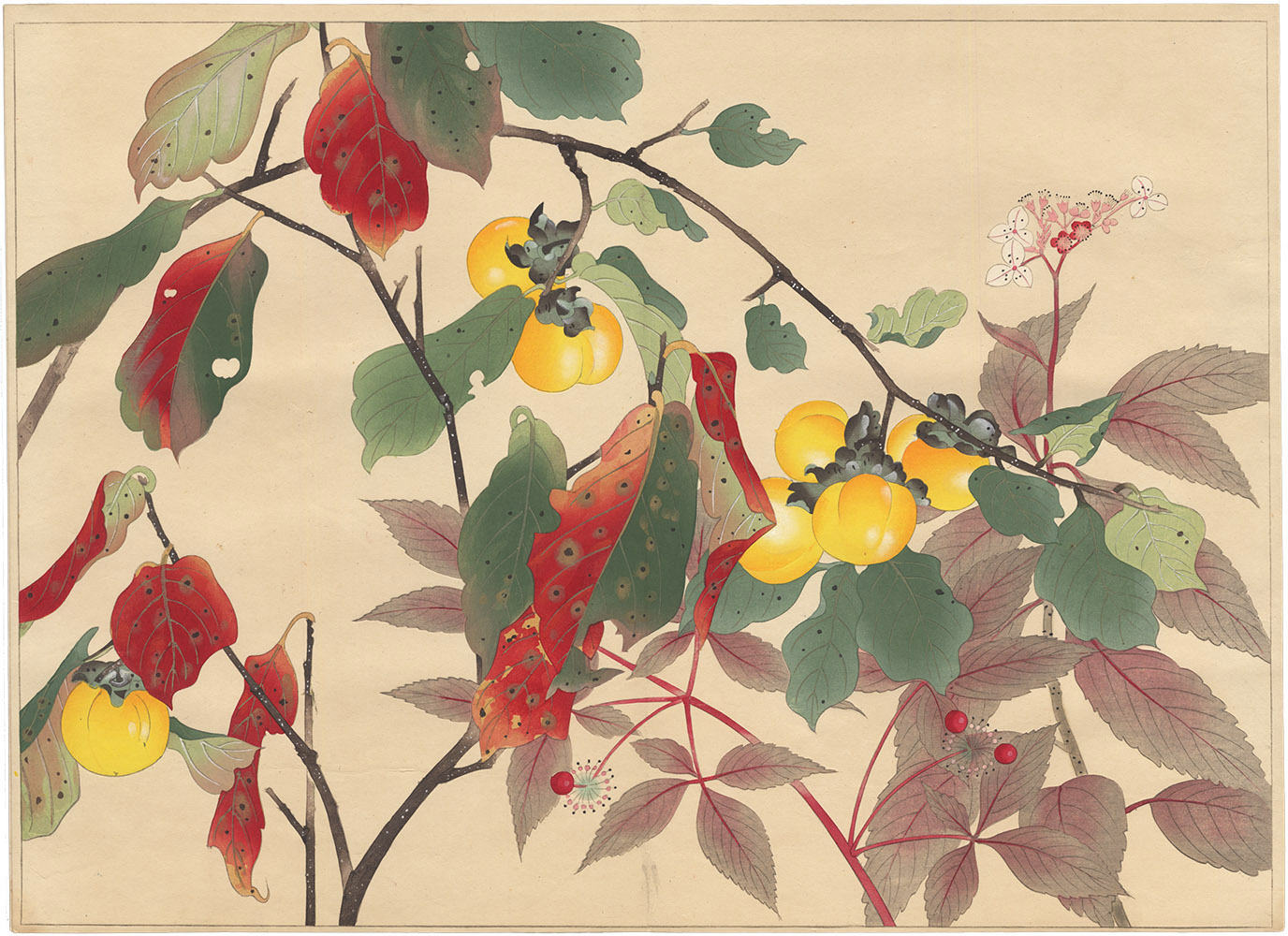 MURAKAMI SADAO. Hyakka gafu. (Sold)
Artist:
Murakami Sadao (active first half of 20th cent.)
Title:
Hyakka gafu. One orihon volume, complete.
Description:
A folding album with ten large plates finely printed of flowers in the "modern" style.

Publisher:
Kyōto, Unsōdō,
Medium:
Woodblock color printing.
Literature:
Helen Merritt & Nanako Yamada. Guide to Modern Japanese Woodblock Prints: 1900-1975. Honolulu 1992, p. 99.
Remarks:
Murakami Sadao was a painter, print maker and textile designer employed in the art section of Takashimaya department store, he was also involved in the Sōsaku- Hanga artist group.
Conditions:
The rare original wrapper slightly damaged. The book in clean condition. A fine copy.