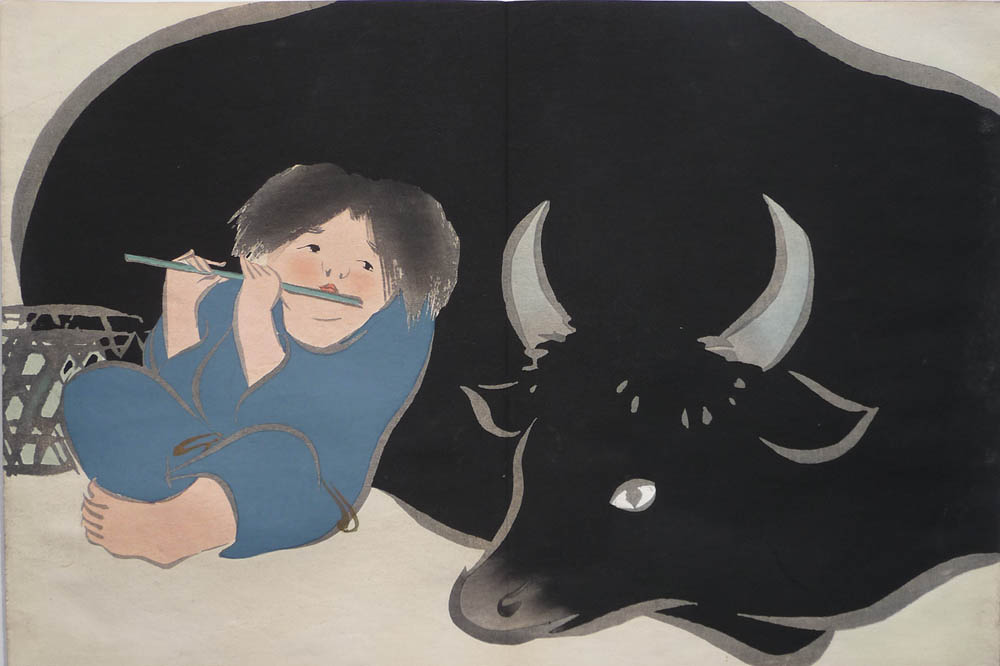 KAMISAKA SEKKA (1866-1942). Momoyogusa. (Sold)
Artist:
Kamisaka Sekka (1866-1942)
Title:
Momoyogusa (Things of Many Worlds). Volume two.
Publisher:
Unsodo, Kyoto.
Size:
30x22 cm. The open plates 30x44 cm
Medium:
Woodblock color print with use of metallic pigments.
Literature:
Kahnh Trinh. Kamisaka Sekka Dawn of Modern Japanese Design. Sydney, 2012. All plates from the Momoyogusa are illustrated in Adreas Marks. Kamisaka Sekka. Rimpa Traditionalist, Modern Designer. Petaluma, 2012.
Remarks:
The second volume only out of three of this celebrated work by Kamisaka Sekka, painter, illustrator and pioneer of modern Japanese design. With twenty plates lavishly printed.
Conditions:
Very good impression and color, one plate with the sparrow dancer is a little toned otherwise very good conditions.