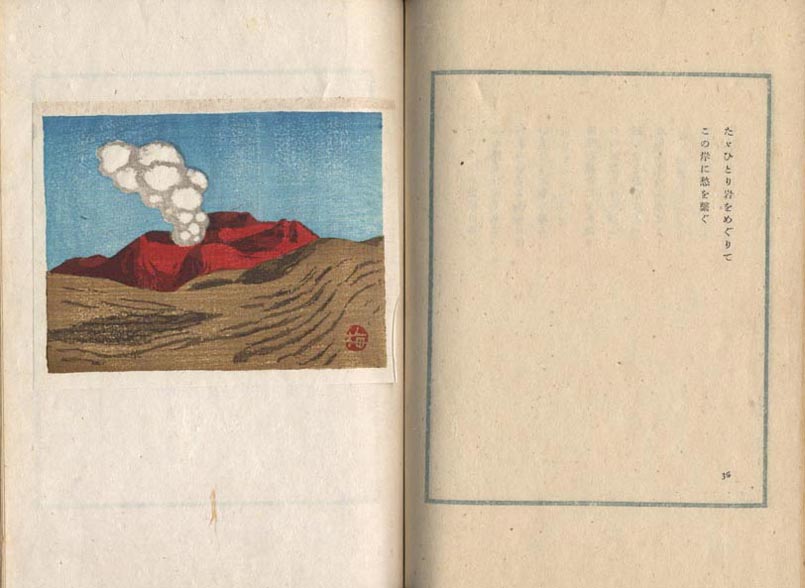 ONCHI (1891-1955). Nihon no sansui. (Sold)
Artist:
Onchi Koshiro (1891-1955) and others.
Title:
Nihon no sansui (Landscapes of Japan). One volume, complete.
Publisher:
Fugaku Honsha, Tokyo.
Medium:
Machine printed book and woodblock color prints.
Remarks:
A poetry antology designed by Onchi Koshiro with 3 tipped-in woodblock illustrations of landscapes by Azechi Umetaro, Maekawa Senpan and Yamaguchi Gen.