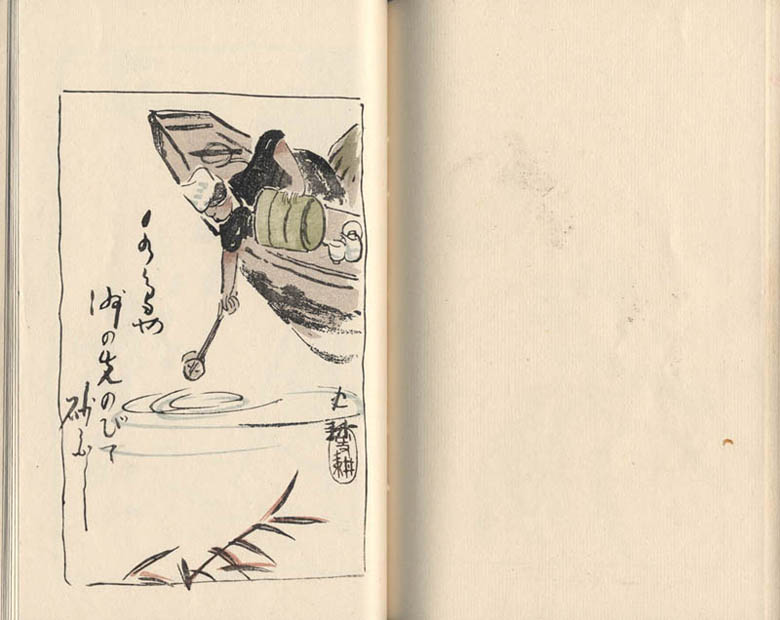 NAKAMURA FUSETSU (1866-1943) et al. (Sold)
Artist:
Nakamura Fusetsu (1866-1943), Ishii Hakutei, Ota Saburo and other twenty-seven artists.
Title:
Gendai haiga shu. One volume, complete.
Description:
Gendai haiga shu (Collection of modern haiga). One volume, complete, from a series of four books associated to the four seasons. This volume is for winter.
Size:
Japanese style binding, 25x16,5 cm
Medium:
Woodblock color printing.
Literature:
The book is fully described in Charles H. Mitchell, The Illustrated Books of the Nanga, Maruyama, Shijo and Other Related Schools of Japan. Los Angeles: Dawson's Book Shop, 1972, p. 266.
Remarks:
A book of haiku poems with 30 fine colour illustrations each one from a different artist.
Conditions:
Fine impression, colour and conditions, complete of original paper wrapper.