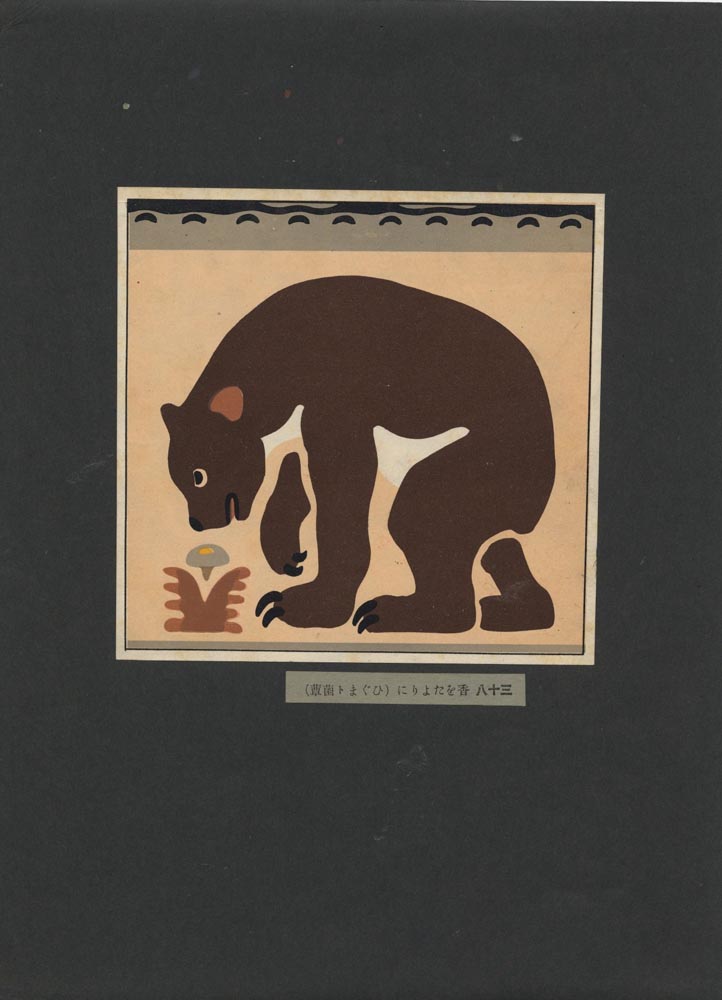 TADAYOSHI IKI (active in Taisho Period). Iki zuan shu. (Sold)
Artist:
Tadayoshi Iki (compiler active in Taisho Period).
Title:
Iki zuan shu (Collection of design models by Iki). One volume, complete.
Publisher:
Fukuda zuan kenkyujo shuppambu. Nagoya. Okura Shoten,Tokyo.
Literature:
Sezon Museum of Art, Japanese Aesthetics and sense of space II. Tokyo, 1992, no. 320.
Remarks:
A rare portfolio complete with forty-seven plates of decorative patterns in Japanese Art Deco style. The subjects are mainly of animals and flowers.
Conditions:
The portfolio case is a little soiled and rubbed, the plates in general very good conditions with some occasional foxing.