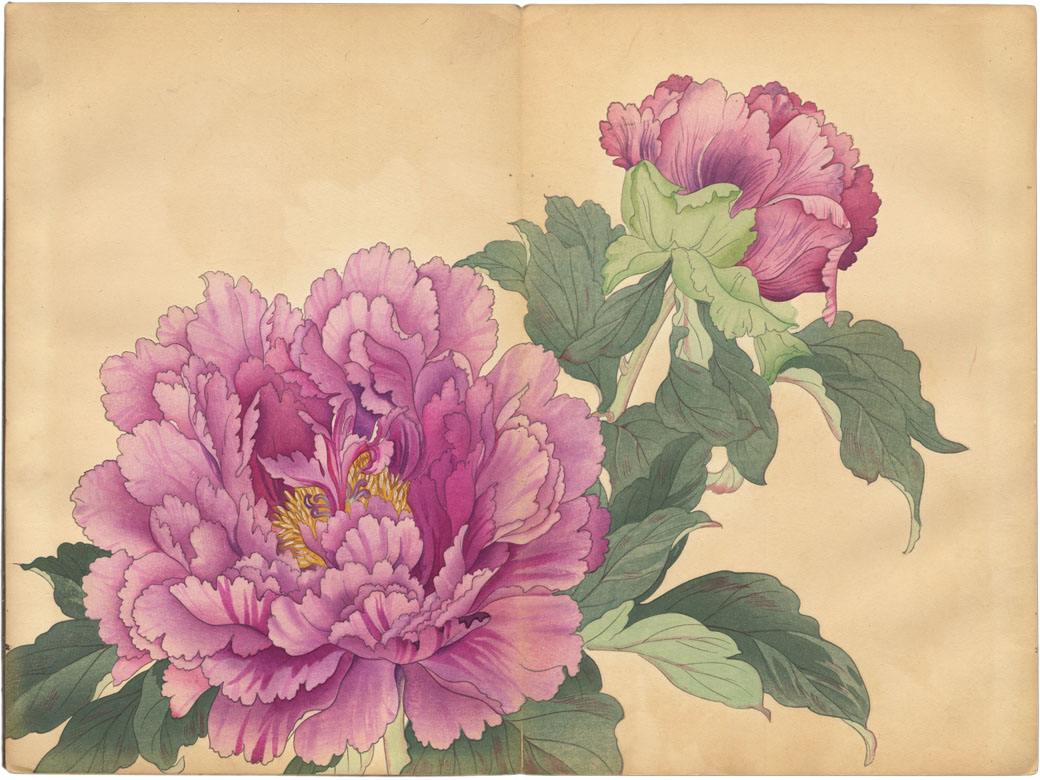 TANIGAMI KONAN (1879-1928). Shokei kakicho. (Sold)
Artist:
Tanigami Konan (1879-1928)
Title:
Shokei kakicho. Volume one of three.
Publisher:
Unsodo, Kyoto.
Size:
One orihon volume, 39x26,5 cm.
Medium:
Woodblock color printing.
Remarks:
Probably the most spectacular book of flowers from the Taisho period. With twelve large plates of peonies finely printed. The other two volumes from the set have been published in 1925 and 1929.