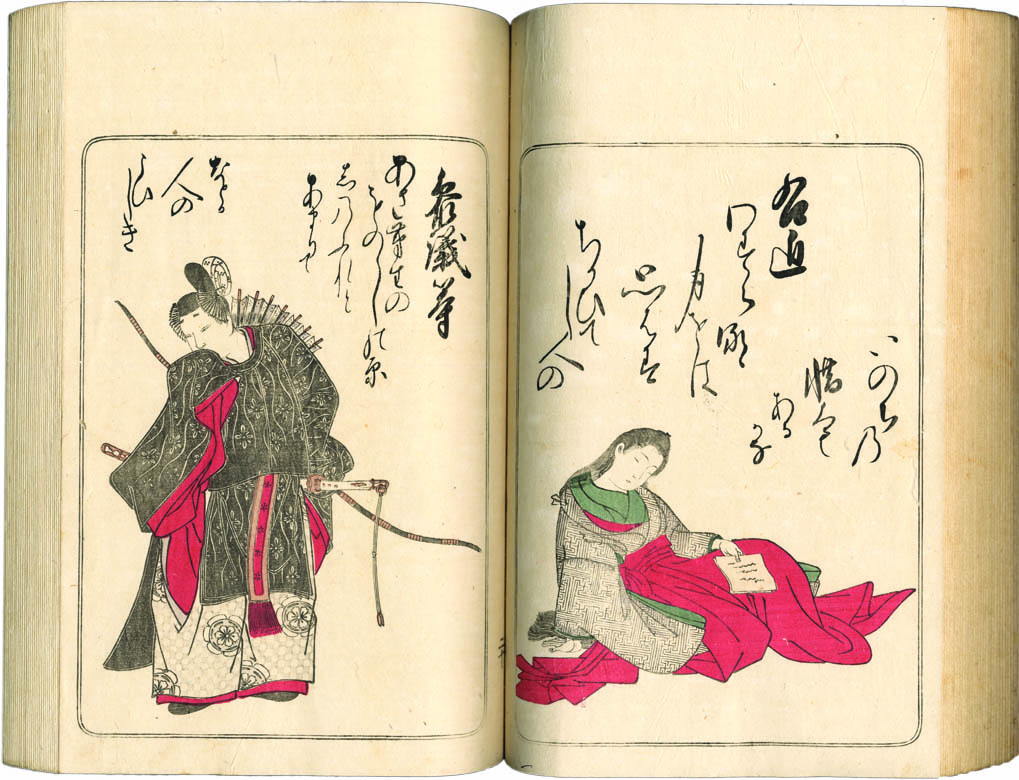 SHUNSHŌ (1726-1792). Hyaku-nin Isshu. (Sold)
Artist:
Katsukawa Shunshō (1726-1792)
Title:
Nishiki Hyaku-nin Isshu Azuma-ori (One hundred poems of Azuma brocade).
Description:
The book opens with six illustrations associated to six poems by the Roku-Kasen (Six greatest Japanese poets) followed by two pages depicting the Emperor Tenchi and Empress Jitō behind transparent curtain and hundred portraits of poets and poetesses each accompanied by a poem. The figures are drawn with great skill, in the most various poses, sometimes with a hint of humor. The last figure represents the former Emperor Juntoku-in.
Publisher:
Kariganeya Gisuke, Edo
Medium:
Woodblock color printing.
Literature:
Brea and Kondo. Ukiyo-e Prints and Paintings from the Early Masters to Shunshō. Genova 1979, n. 344.
Conditions:
Very good impression and colors, with a wood storage box (tomobako).