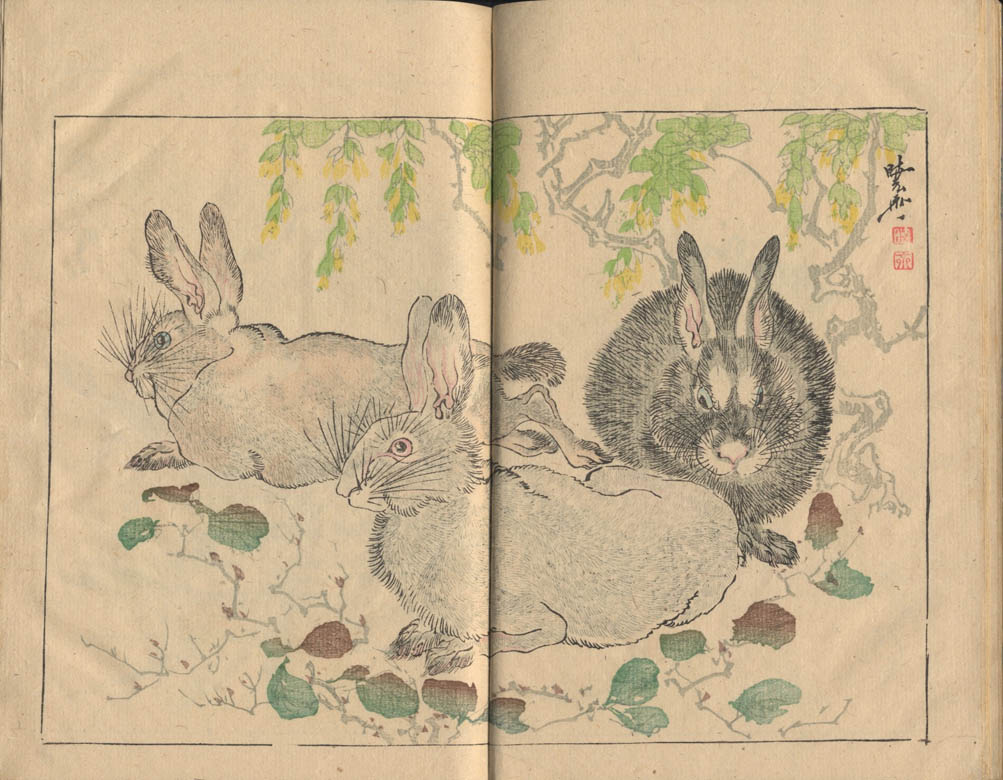 KYŌSAI (1831-1889). Kyōsai rakuga. (Sold)
Artist:
Kawanabe Kyōsai (1831-1889)
Title:
Kyōsai rakuga (Drawings by Kyosai made for pleasure). 
Two volumes, complete.
Description:
The most important work of Kyosai in the field of illustrated books. The two volumes include thirty-four plates depicting animals, birds, insects, fish, reptiles and amphibians. This is the first edition with the seals hand-printed under the artist's signature on all plates.
Publisher:
Takeda Den'emon and Morita Tetsugorō, Tokyo.
Size:
Two orihon volumes 22x15 cm.
Medium:
Woodblock color printing.
Literature:
For a detailed description of the book, see the catalog of the British Museum edited by Timothy Clark, Demon of Painting The Art of Kawanabe Kyosai, London 1993, no. 97.
Conditions:
One cover lightly stained otherwise very good conditions.