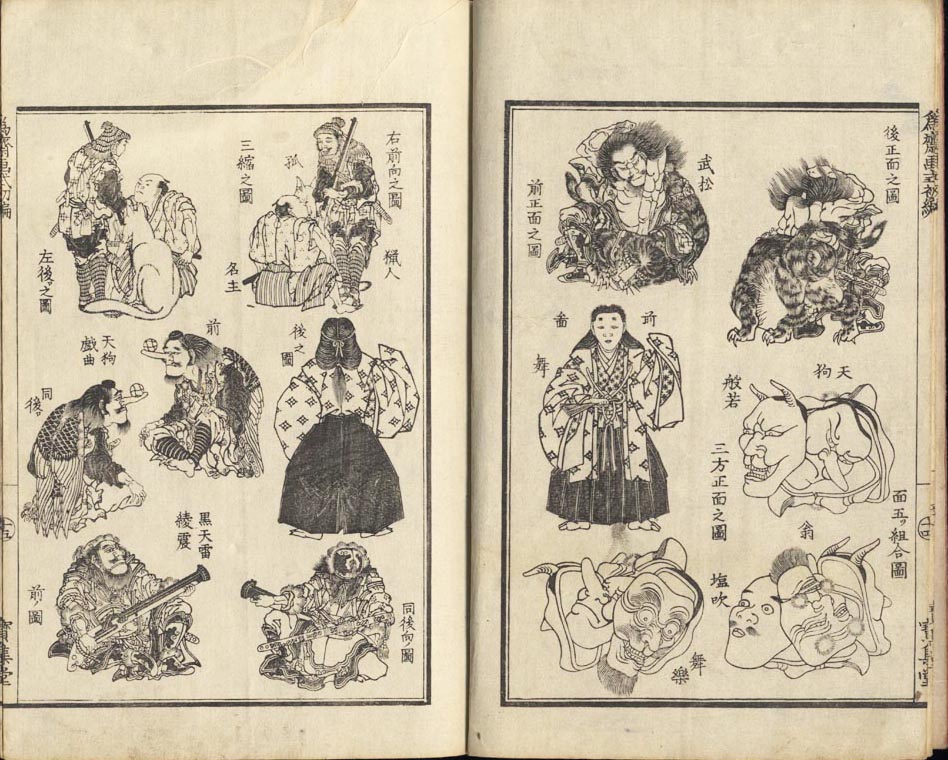 ISAI (1821-1880). Isai gashiki. (Sold)
Artist:
Katsushika Isai (1821-1880)
Title:
Bambutsu zukai-Isai gashiki. Two Parts, two volumes, complete.
Publisher:
Yamatoya Kihei
Medium:
Woodblock printing.
Literature:
Henri Kerlen, Catalogue of Pre-Meiji Japanese Books and Maps in Public Collections in the Netherlands. Amsterdam, 1996, p. 281, no. 648.
Remarks:
The Isai gashiki is a compendium of models for netsuke and designs applicable to lacquerware and small metalworks. The drawings are very well detailed showing the netsuke from the front and back. designs for sakezuki and manju are enclosed in circles an those for inro are drawn in rectangles. Often these books are found in fine impression allowing a full appreciation of the meticulous drawings. The pages are numbered in sequence from the first volume to the second as if they were a single book.
Conditions:
Fine impression, very good conditions.