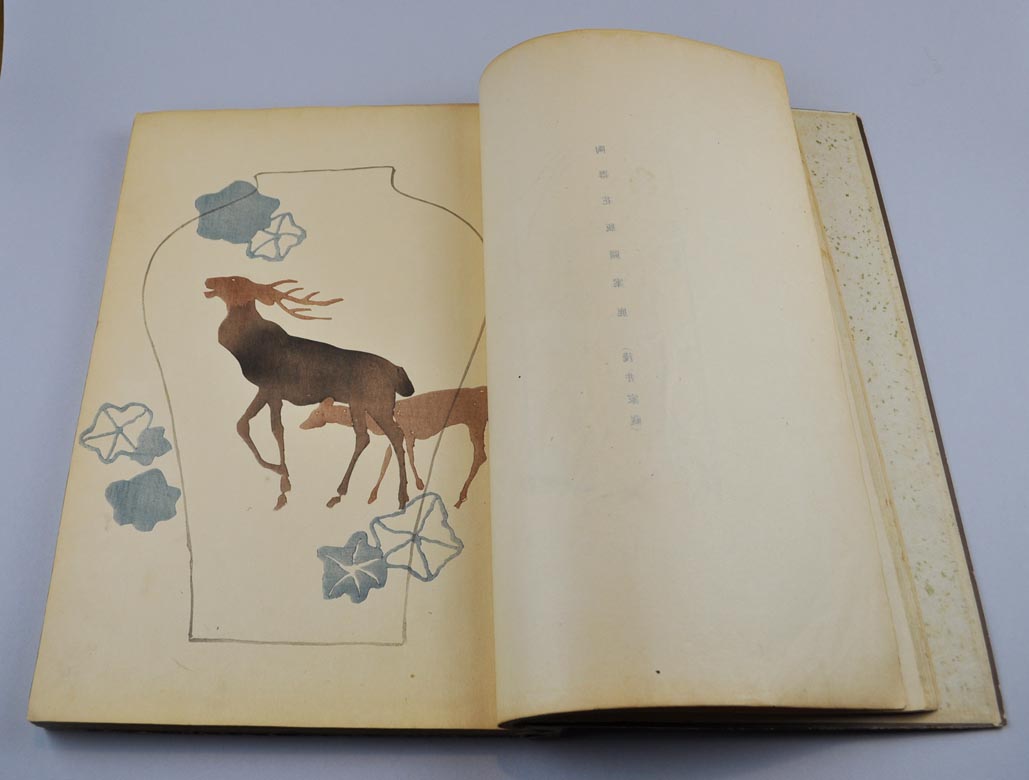 ASAI CHU (1856-1907). Mokugo zuanshu. (Sold)
Artist:
Asai Chu (1856-1907)
Title:
Mokugo zuanshu. One volume, complete.
Publisher:
Unsodo, Kyoto.
Medium:
Machine printed and 24 colour woodblock plates.
Literature:
Yamada Unsodo (editor). An Illustrated Catalogue of Books, Periodicals & Albums for Art & Artistic Designs. Kyoto: Yamada Unsodo, 1915. no. 561. Toyojiro Hida and Hiroko Yokomizo, Meiji Taisho zuanshu no kenkyu: Kindaini ikasareta Edo no dezain. Tokyo, Kokusho Kankokai, 2004. no.170.
Remarks:
Asai Chu was an important Western style painter. This book, published posthumously by his friends is devoted to his designs for applied arts in a style influenced by the Rimpa school, the folk paintings of Otsu and French Art Nouveau. 24 fine woodblock colour illustrations and 41 plates with many b/w photographs of original drawings, paintings, ceramics, lacquers, small sculptures and textiles.