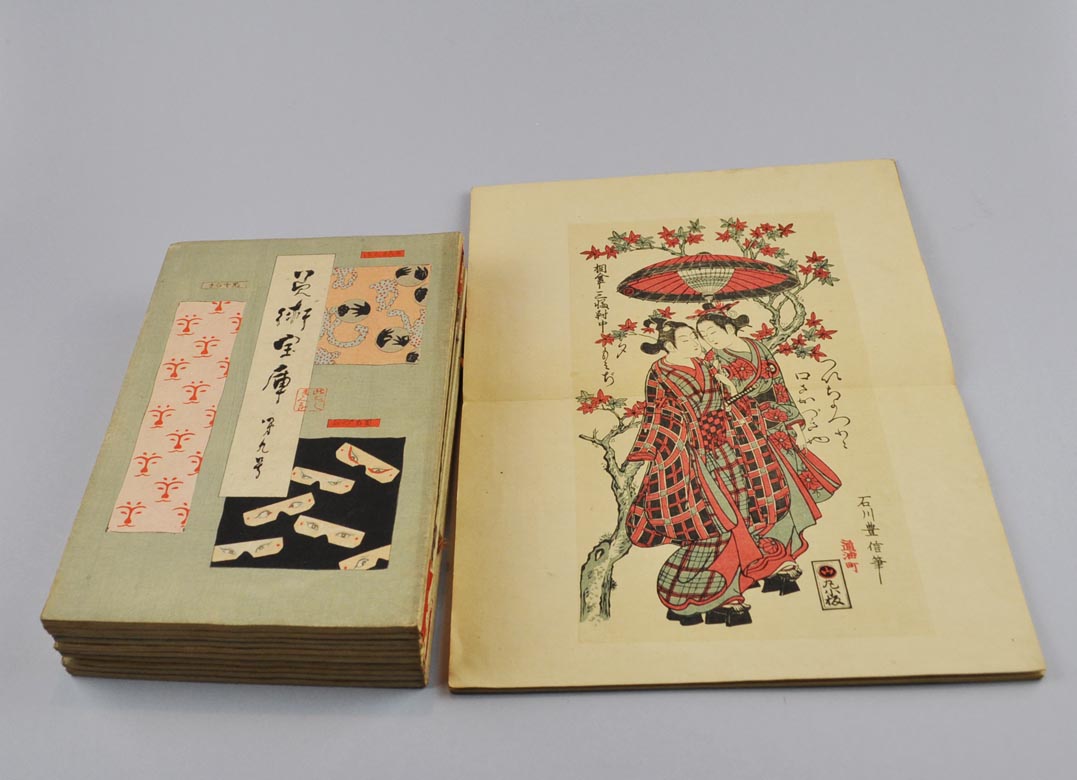 BEISEN (1852-1906). Bijutsu Hoko. (Sold)
Artist:
Kubota Beisen (1852-1906) (editor)
Title:
Bijutsu Hoko (The Art Treasury). Eleven volumes, complete with modern cloth case.
Description:
A fine set of this early art magazine with high quality woodblock reproductions of ukiyo-e prints and paintings by Utamaro, Hokusai and others famous artists. Including several folded prints of hashira-e, nagaban and long surimono, plus original works by painters from the Meiji period like Shibata Zeshin and Kawanabe Kyosai.
Publisher:
Matsui Eikichi, Tokyo.
Medium:
Woodblock color print with use of lacquer and mica.