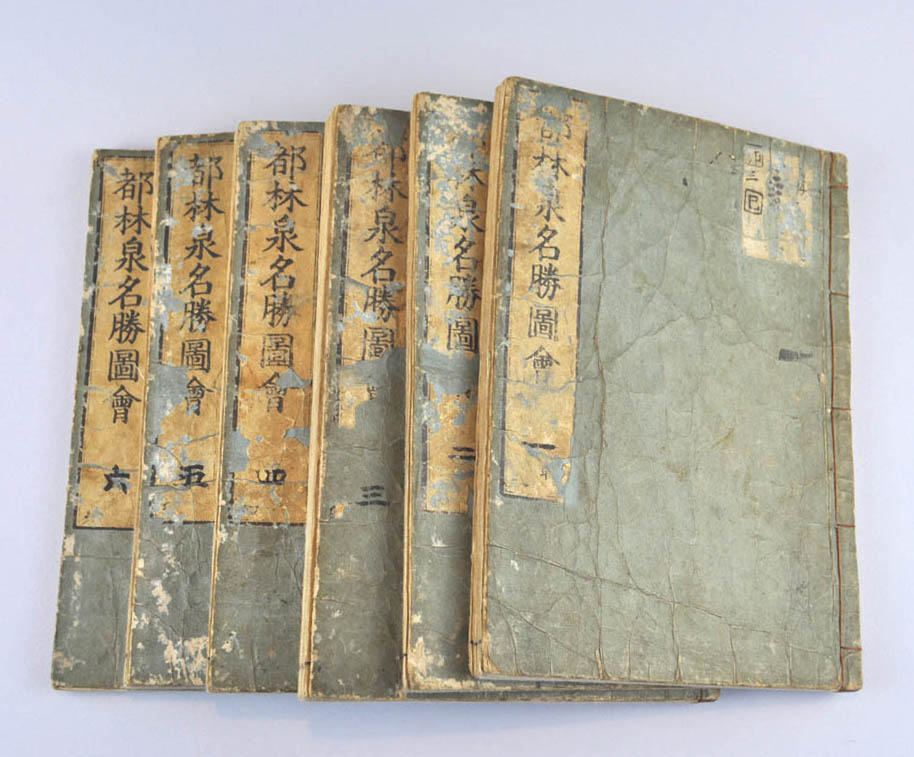 AKISATO RITO active 1776-1830. Miyako rinsen meisho zue. (Sold)
Artist:
Author: Akisato Rito Shunfuku, active 1776-1830. Illustrators: Sakuma Soen Akira, Nishimura Chuwa, Oku Benmei Minamoto Sadaaki.
Title:
Miyako rinsen meisho zue Six volumes, complete.
Signature:
Kyoto, Ogawa Tazaemon.
Medium:
Woodblock printing.
Literature:
Henri Kerlen, Catalogue of Pre-Meiji Japanese Books and Maps in Public Collections in the Netherlands. Amsterdam, 1996, n. 1068.
Remarks:
First edition of this well known work about the gardens in Kyoto.
Conditions:
Some age soiling and light stain otherwise good conditions.