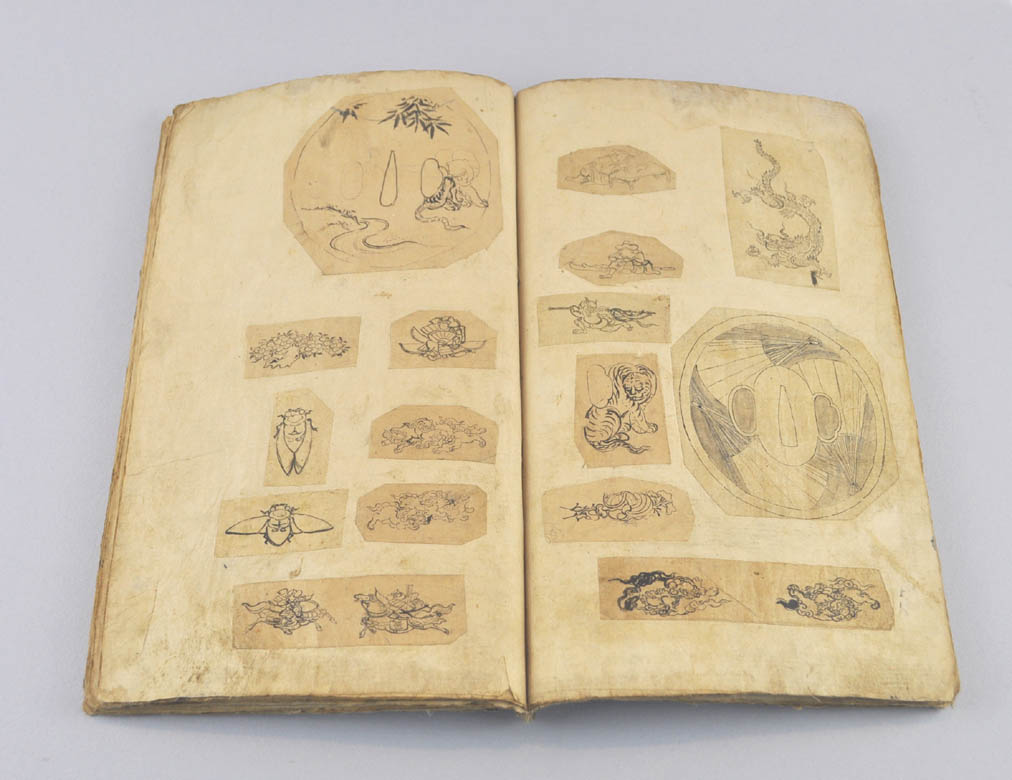 Various artists. Tsuba designs. (Sold)
Artist:
Various anonimous artists
Title:
........Moyō Zukan shū (Collection of designs in the style of....)
Description:
A volume of 50 pages with hundreds of designs for metal sword fittings such as tsuba, kozuka, menuki, fuchi kashira and other metal accessories. The volume was used as a collection of models in a specialized workshop. Some drawings are close to the Hamano school style. Most of the tsuba depicted are of the kinko type, popular in the second half of the nineteenth century, decorated with the use of various metal alloys.
Medium:
Hand-painted, ink on paper
Conditions:
Some soiling and rubbing as usual in this kind of books used in the craftmen workshops.