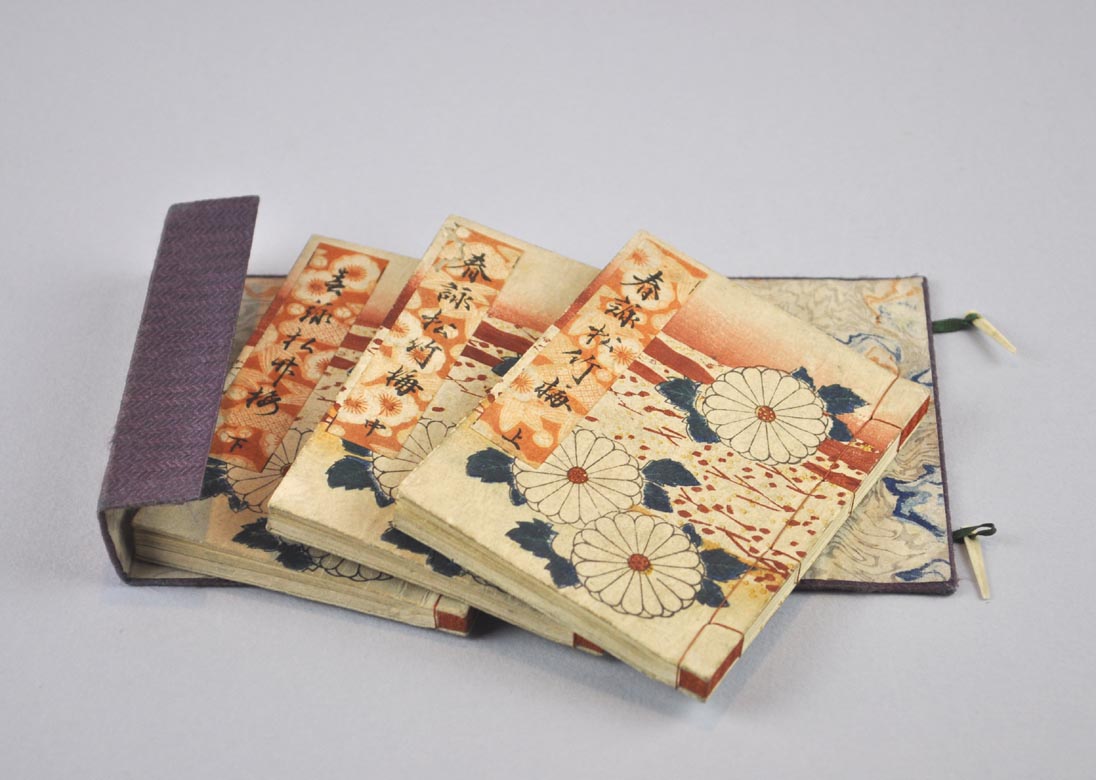 KUNISADA (1786-1865). Shun-ei shōchikubai. (Sold)
Artist:
Utagawa Kunisada (1786-1865)
Title:
Shun-ei shōchikubai (Poem of Spring, Pine and Bamboo). Three volumes, complete.
Description:
Three erotic miniature volumes complete with original case. The work includes 18 finely-printed double-page illustrations printed in color with metallic pigments.
Signature:
Signed with the pseudonym Kairō Dōketsu.
Medium:
Woodblock color printing.
Conditions:
Very good impression, colour and conditions.