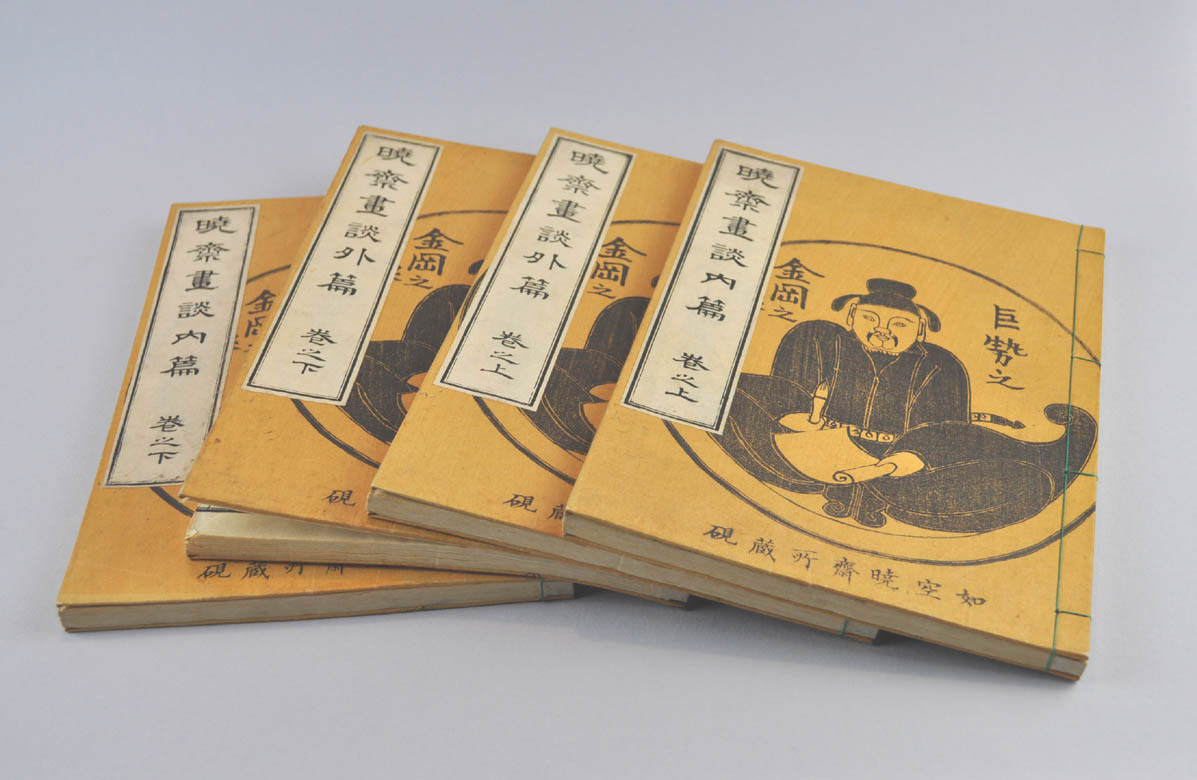 KYŌSAI. Kyōsai gadan. (Sold)
Artist:
Kawanabe Kyōsai (1831-1889)
Title:
Kyōsai gadan (Kyōsai Treatise on Painting) Four volumes, complete.
Description:
Kyōsai gadan is a partly autobiographical work and partly a treatise on the history and technique of Japanese and Chinese painting. Much of what we know about Kyōsai's life comes from the pages of this book. Famous are the illustrations of the Kuniyoshi studio where Kyōsai was an apprentice, and that of the prison in Tokyo where he was locked up for having offended the authorities of the time.
Medium:
Woodblock printing with some light colors.
Literature:
For a detailed description of the book, see the catalog of the British Museum edited by Timothy Clark, Demon of Painting The Art of Kawanabe Kyosai, London 1993, no. 1 for the edition in six volumes.
Conditions:
Fine conditions.