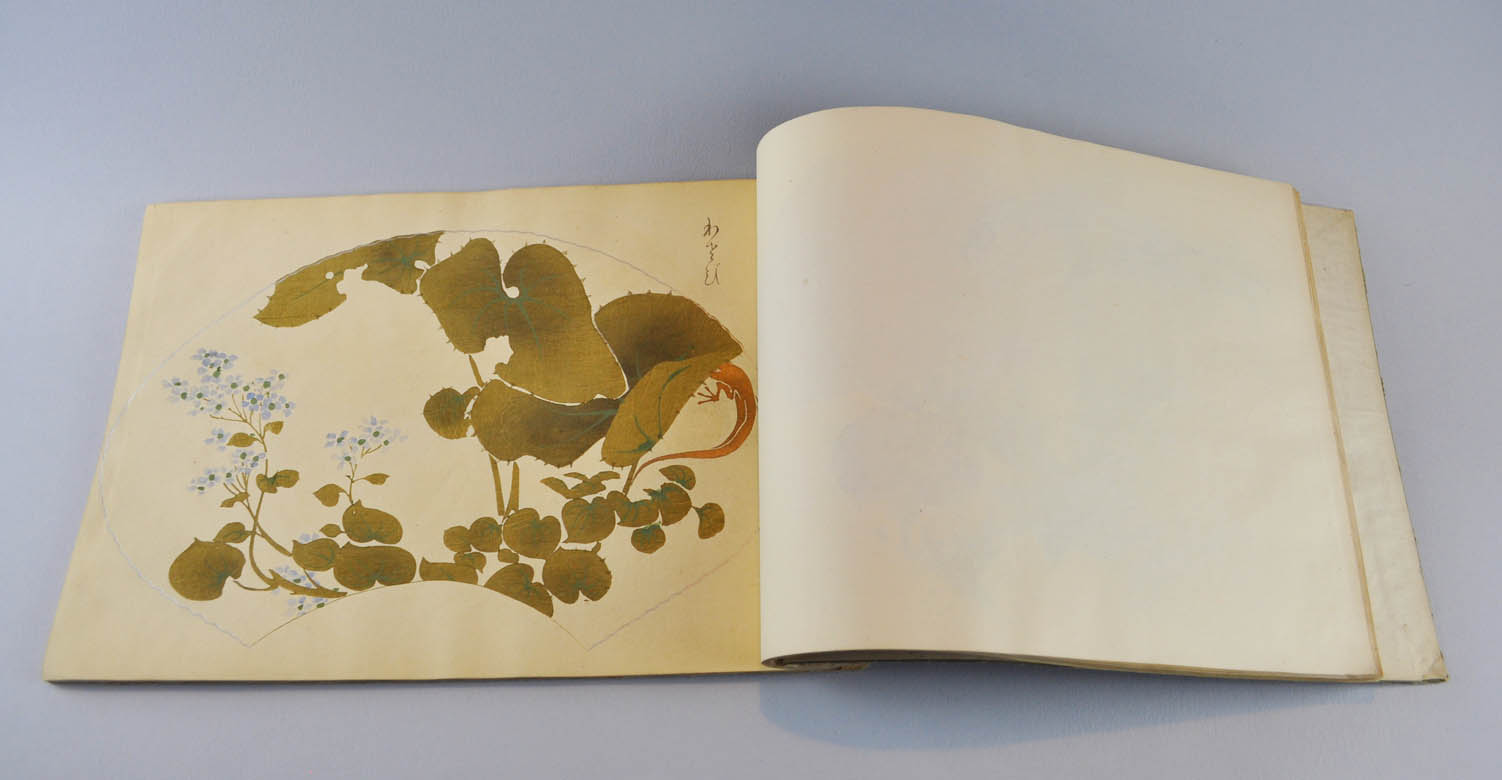 OGINO ISSUI (ca. 1900-1910). Kakimami Gusa. (Sold)
Artist:
Ogino Issui (active ca. 1900-1910)
Title:
Kakimami Gusa. Volume one of three.
Description:
Illustrated with 25 plates of floral designs enclosed within the shape of a rigid fan (uchiwa). Despite to be one volume only out of three this book is very rare among the pattern books published in Kyoto at the beginning of the 20th century.
Publisher:
Honda Unkindo, Kyoto.
Medium:
Woodblock color printing with metallic pigments.
Remarks:
Ogino Issui was apparently a pupil of Furuya Korin and at least seven books illustrated by him are known published by Honda Unkindo and later by Unsodo.
Conditions:
Fine conditions.