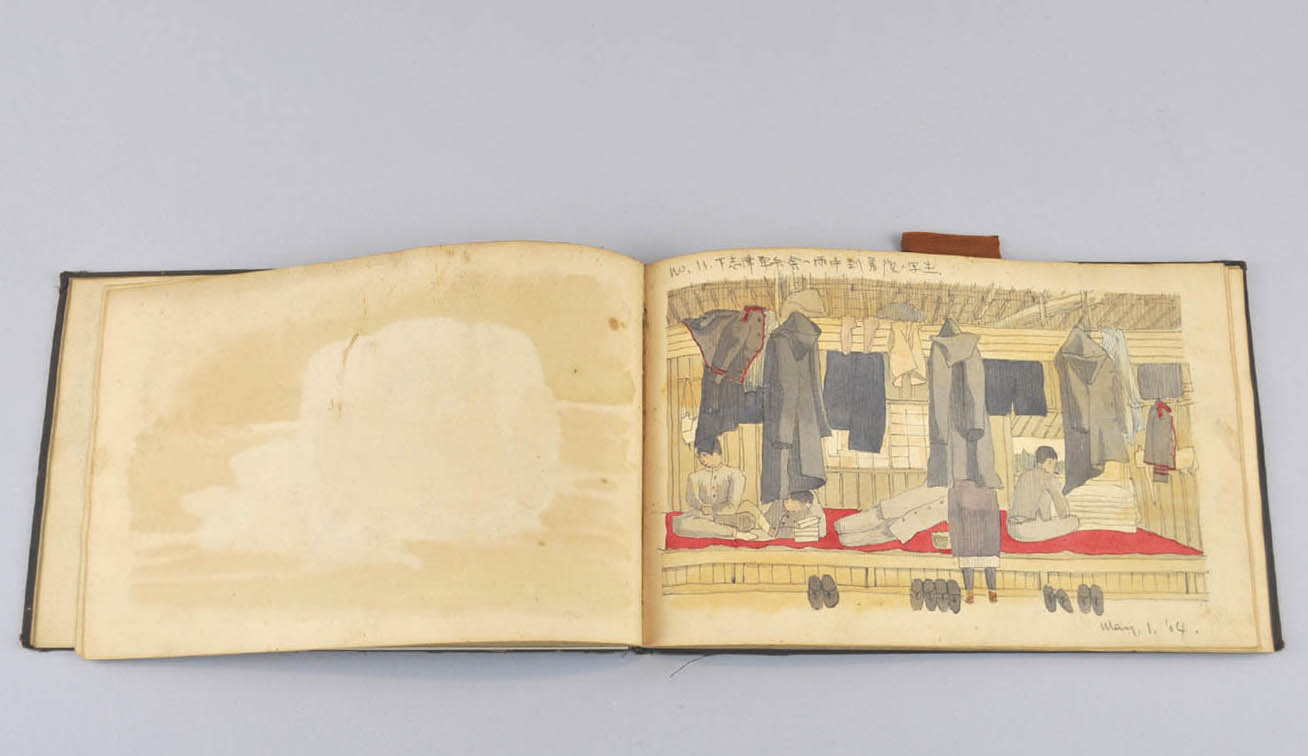 ANONYMOUS. Sketch-book. (Sold)
Artist:
Anonymous, probably a Japanese soldier or an army graduated.
Title:
Untitled. One volume.
Description:
A western style sketch-book with thirty-two drawings and watercolors, probably made by a Japanese soldier or a graduated during the training few months before the Russian-Japanese war. The subjects include scenes from the life in the Army, some views of monuments in Tokyo and others. Twenty-four drawings are numbered and dated from the 26 September 1903 to the 5th August 1904.
Medium:
Pencil and watercolour on paper.