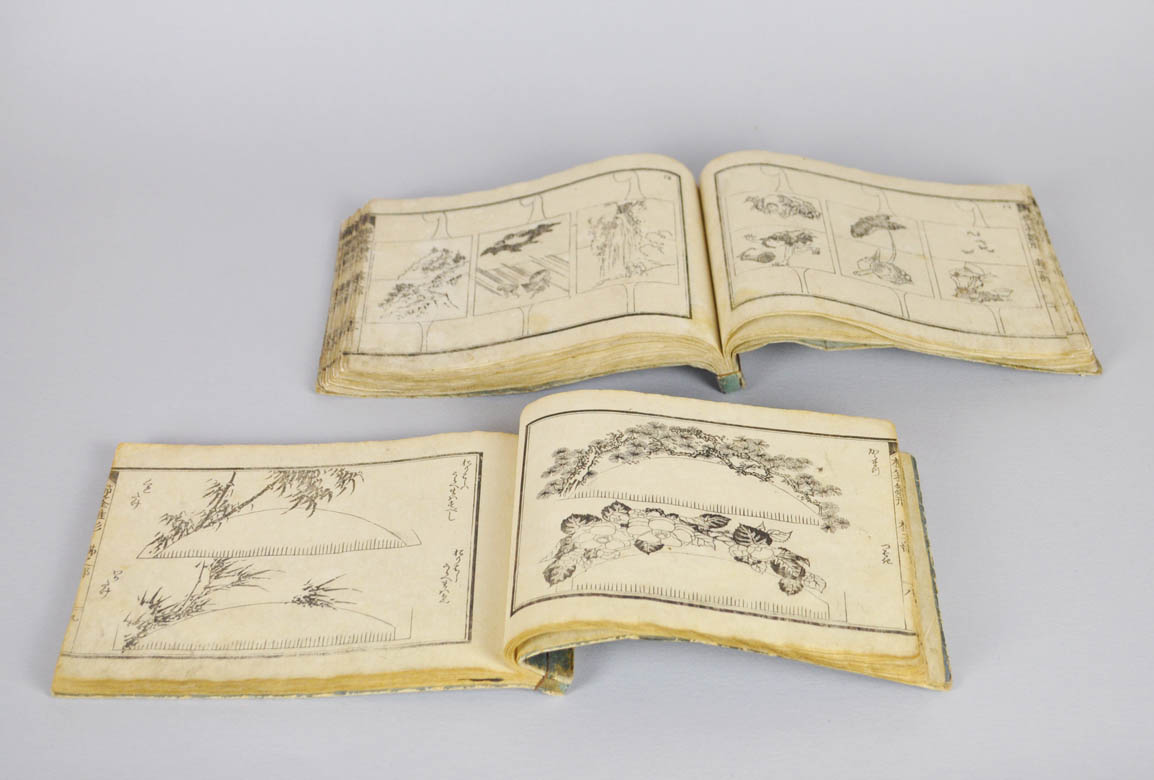 HOKUSAI (1760-1849). Imayō kushi kiseru hinagata. (Sold)
Artist:
Katsushika Hokusai (1760-1849)
Title:
Imayō kushi kiseru hinagata (Modern models for combs and pipes). Volume one and three of three.
Description:
Two volumes out of three of Hokusai's famous work dedicated to craftsmen with designs for combs (kushi) and pipes (kiseru). First volume with two pages of introduction and fifty pages illustrated with comb models. Third volume with sixty-two pages with pipe patterns and three pages colophon. The colophon in the third volume is illustrated in Sarah E. Thompson, Hokusai's Lost Manga, Boston, 2016, p. XXII-XXIII in relation to an advertisement for an unpublished book (Iitsu sensei keiroku gafu) probably based on drawings in the Museum of Fine Arts Boston.
Publisher:
Kadomaruya Jusuke and Nishimuraya Yoachi. Edo.
Block-cutter:
Egawa Tomekichi
Literature:
Jack Hillier. The Art of Hokusai in Book Illustration. London 1980, no. 213. Henri Kerlen. Catalogue of Pre-Meiji Japanese Books and Maps in Public Collections in the Netherlands. Amsterdam, 1996, n. 624.
Conditions:
Original covers with embossed Mount Fuji. Good impression. Covers rubbed, two pages in volume three with sumi stains otherwise in general good conditions.