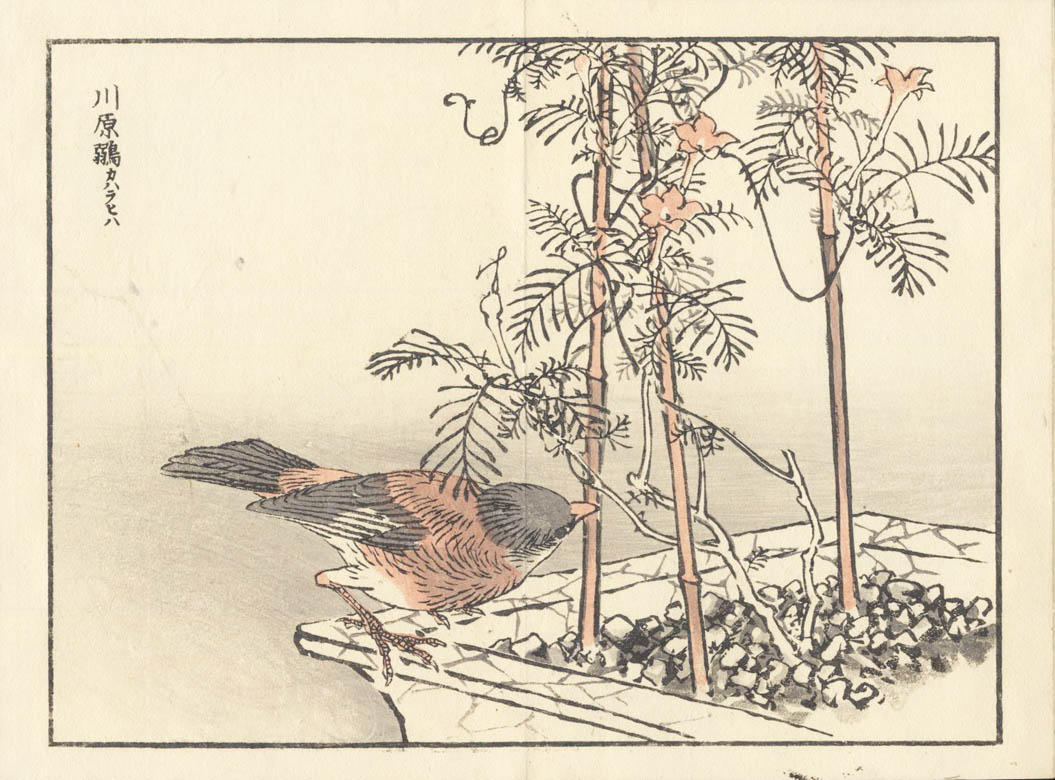 BAIREI (1844-1895). Bairei gafu. (Sold)
Artist:
Kono Bairei (1844-1895)
Title:
Bairei gafu (Picture book of drawings by Bairei). Three orihon volumes, complete.
Description:
Three volumes with 25 plates each. Two volumes are devoted to bird designs and one to reptiles, amphibians and insects.
Publisher:
Yamada Naosaburō, Yamada Unsōdō, Kyoto.
Medium:
Woodblock printing with grey and pink.
Literature:
Charles H. Mitchell, The Illustrated Books of the Nanga, Maruyama, Shijo and Other Related Schools of Japan. Los Angeles, 1972, p. 216.
Conditions:
Fairly good impression, in very good conditions.