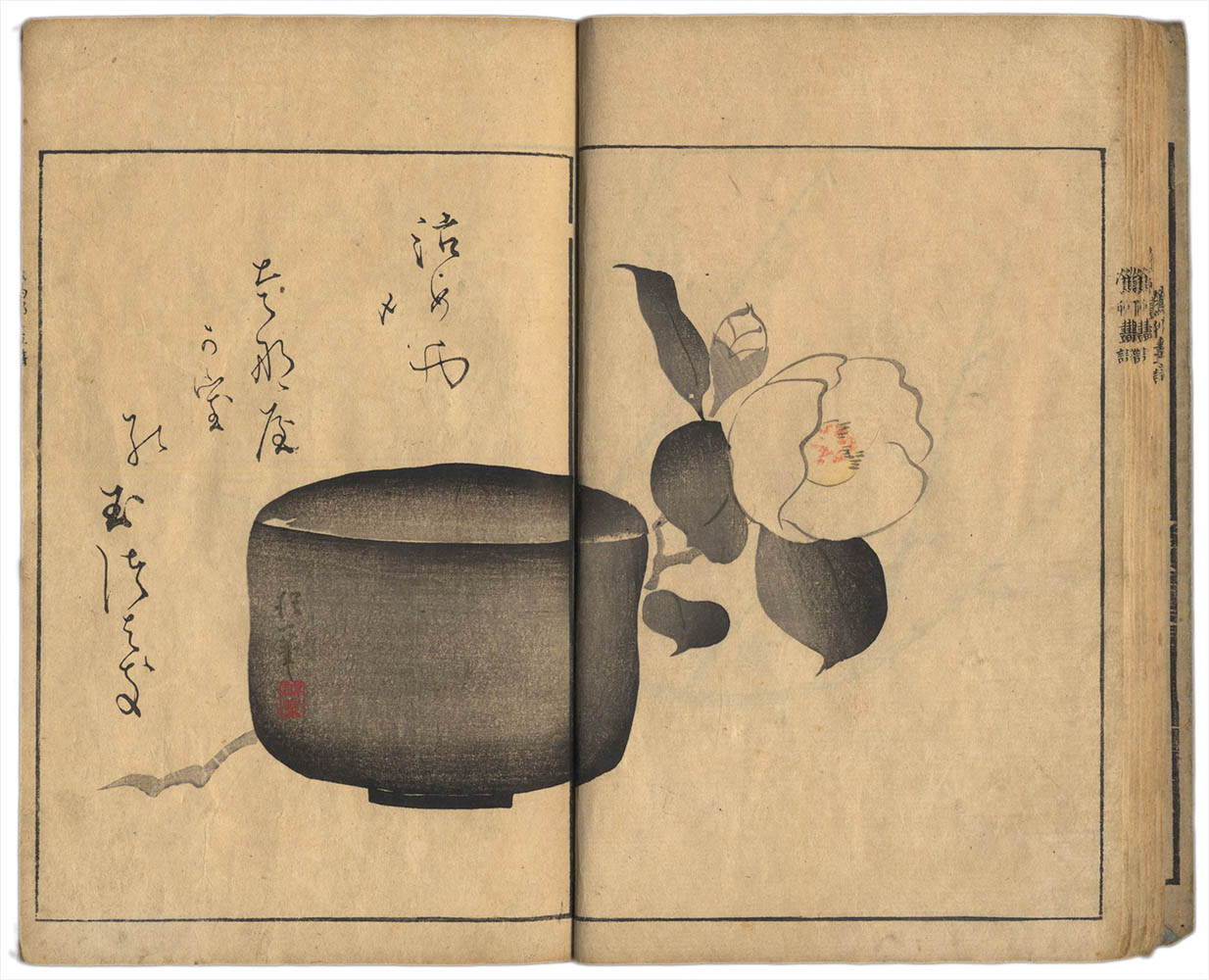 SAKAI HOITSU (1761-1828). Ōson Gafu. (Sold)
Artist:
Sakai Hoitsu (1761-1828)
Title:
Ōson Gafu, un volume, opera completa.
Description:
Original blue-grey cover with silver waves, original title slip. Inside front-cover, title-page, Hoitsu Shonin Gafu, sub-titled Bansho soku gashi 'All phenomena in the universe as my master', publisher Shobaku Shobo, first preface, 2 pp., dated Bunka 13 (1816), signed Kamo Suetaka, second preface, 4 pp., signed Gido Michiyoshi(?), introduction 2 pp., dated hinoto ushi (1817), signed Kikuto Rojin, 1 p. calligraphy, signed Ōson and sealed Bunsen, 25 double-page illustrations in colour of Mt. Fuji, figures, birds, flowers, etc., variously signed or sealed, 1 p. colophon with the name of publisher Izumiya Shojiro, engraver Asakura Hachiemon, dated Bunka 14 (1817).
Block-cutter:
Asakura Hachiemon
Medium:
Woodblock printing in light color.
Literature:
Jack Hillier. The Art of the Japanese Book. 2 voll.. London, 1987, p. 661-5. Kenji Toda. Descriptive catalogue of the Japanese and Chinese illustrated books in the Ryerson Library of the Art Institute of Chicago. Chicago 1931, p. 362.
Conditions:
Good impression, color and conditions.