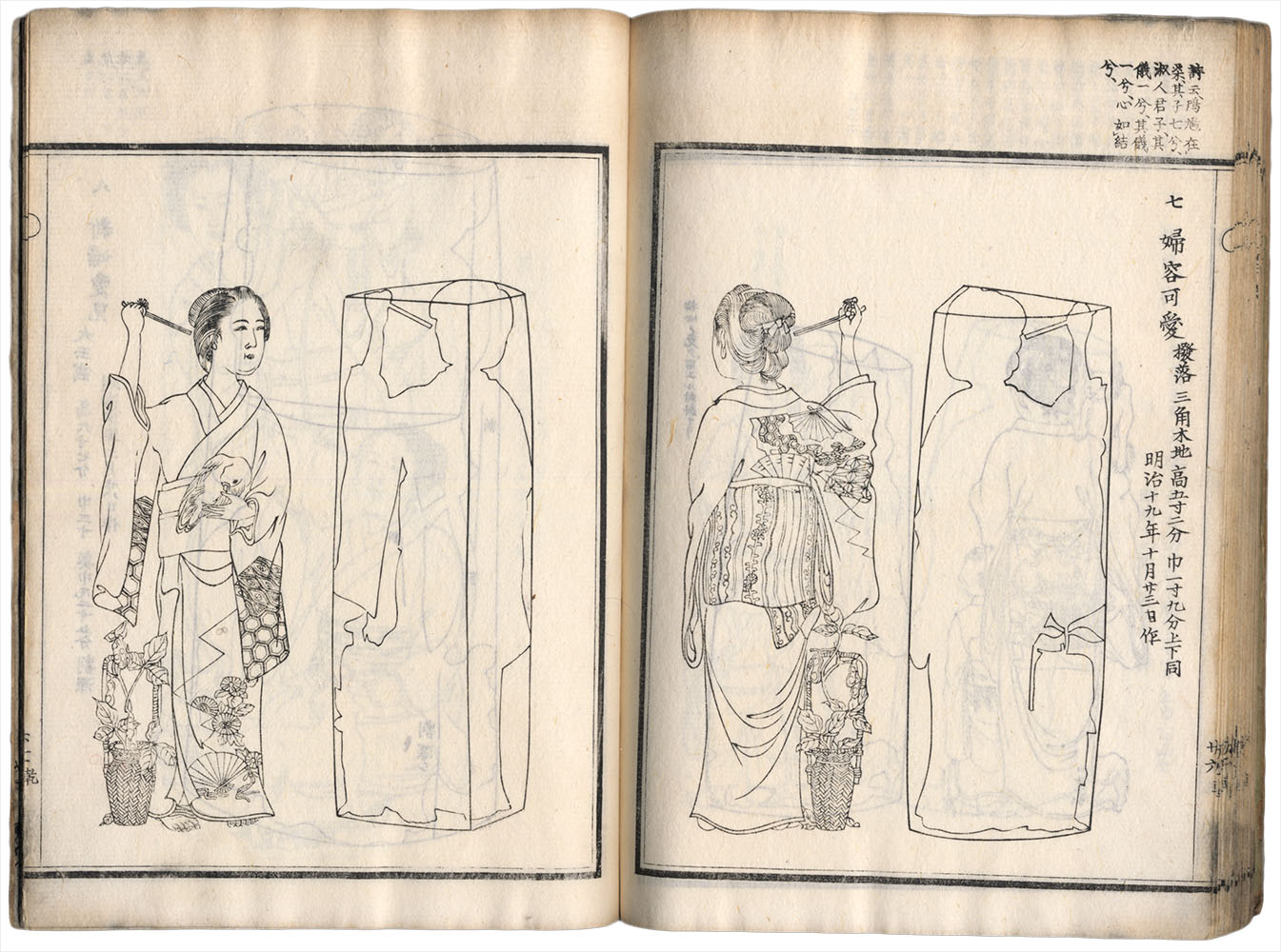 SOMA KUNINŌSUKE. Ivory carving models. (Sold)
Title:
Zōge chōkokuhō. Two volumes, complete
Description:
Rare manual of the Meiji period for ivory sculpture. The first volume includes an introductory text, some illustrations of tools such as chisels, squares and files, an illustration depicting the artisans at work, a plate depicting the various parts of the elephant tusk, various illustrations of okimono of various subjects and some netsuke . The first volume has 62 illustrated pages and the second 58.
Publisher:
Yoshida Kimbei, Tokyo.
Medium:
Woodblock printing.
Conditions:
The title slip in the first volume is damaged otherwise the books are in very good conditions.