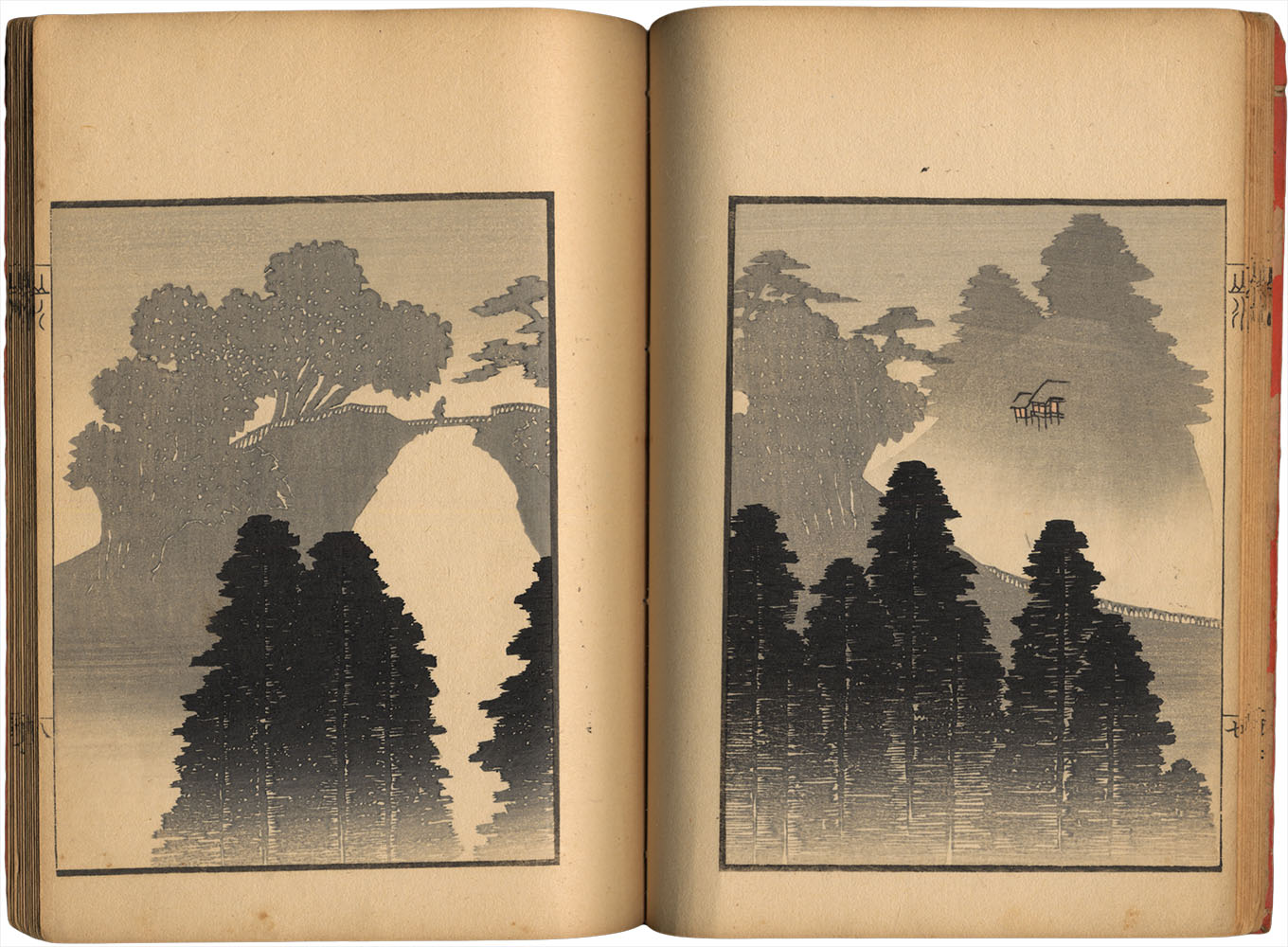 GAKUTEI (ca. 1786-1868). Ichiro gafu. (Sold)
Artist:
Yashima Gakutei (ca. 1786-1868)
Title:
Ichiro gafu (Ichiro picture album). 
One volume, complete.
Description:
Ichiro was one of Gakutei's art names. This work appeared first as a kyoka antology in two volumes entitled Sansui kikan kyoka shu published around 1820 and later in one volume with the poems on the pictures removed.This is a Meiji period edition printed in strong colours from the original woodblocks. This edition is with 38 pages illustrated in color, differs for the additional decorated title page inside front cover, colophon inside back cover and lack of one illustration, the landscape in the mist, sheet 10b-11a. As noted by Roger Keyes in The Art of Surimono, Gakutei employs in this work a startling new method of composition, selecting a single scene, he presents enlargements of single details from different viewpoints.
Publisher:
Nagoya, Kajita Kansuke (Bunkodo),
Medium:
Woodblock color printing.
Conditions:
Very good conditions