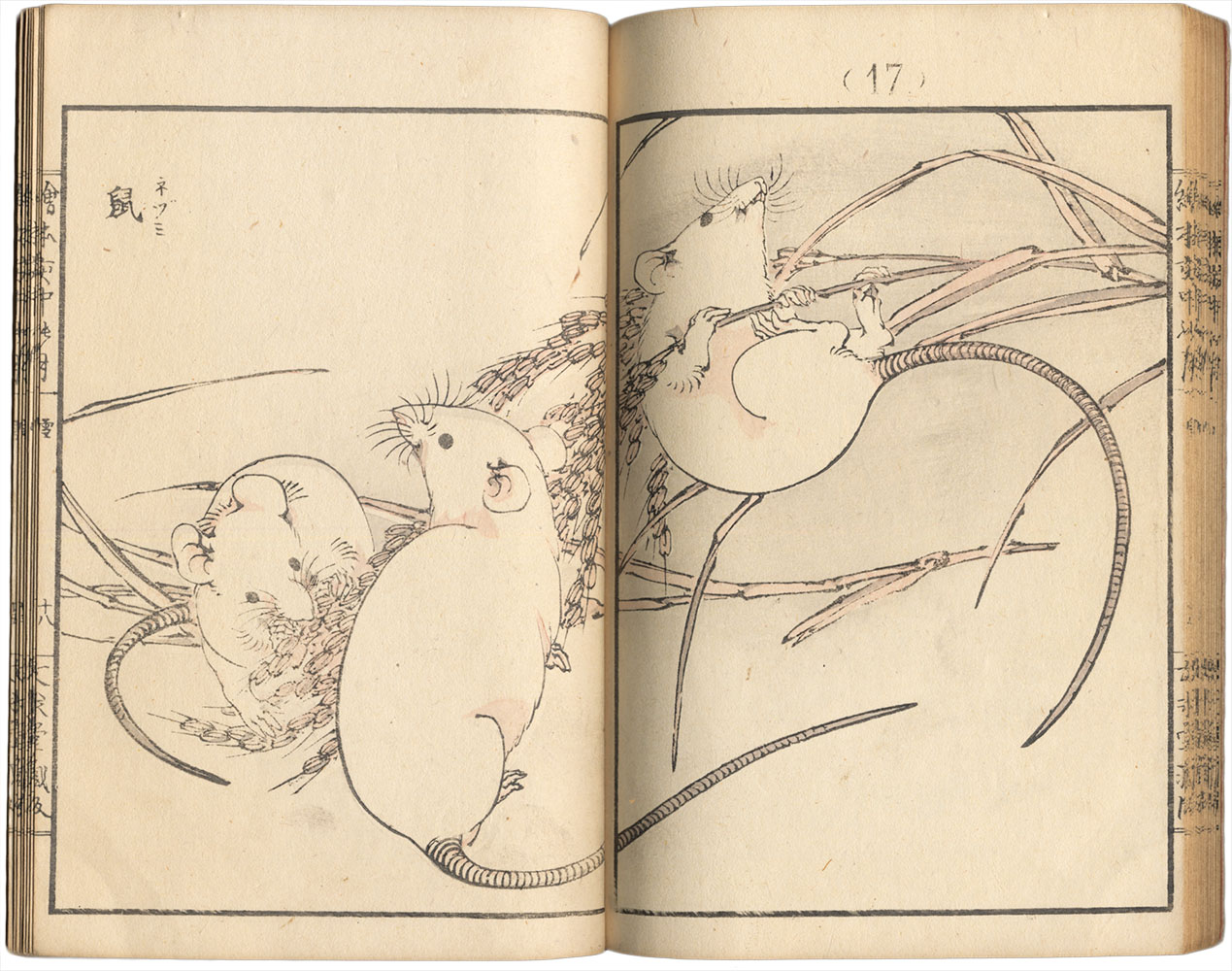 BAIREI (1844-1895). Inaka no tsuki. (Sold)
Artist:
Kono Bairei (1844-1895)
Title:
Inaka no tsuki. One volume of three (?)
Description:
2 single page and 24 double page illustrations of birds and other animals.
Publisher:
Tanaka Jihei, Kyōto.
Medium:
Woodblock printing in light color.
Literature:
Charles H. Mitchell, The Illustrated Books of the Nanga, Maruyama, Shijo and Other Related Schools of Japan. Los Angeles, 1972, p. 308.
Conditions:
Fairly good impression, in good conditions.