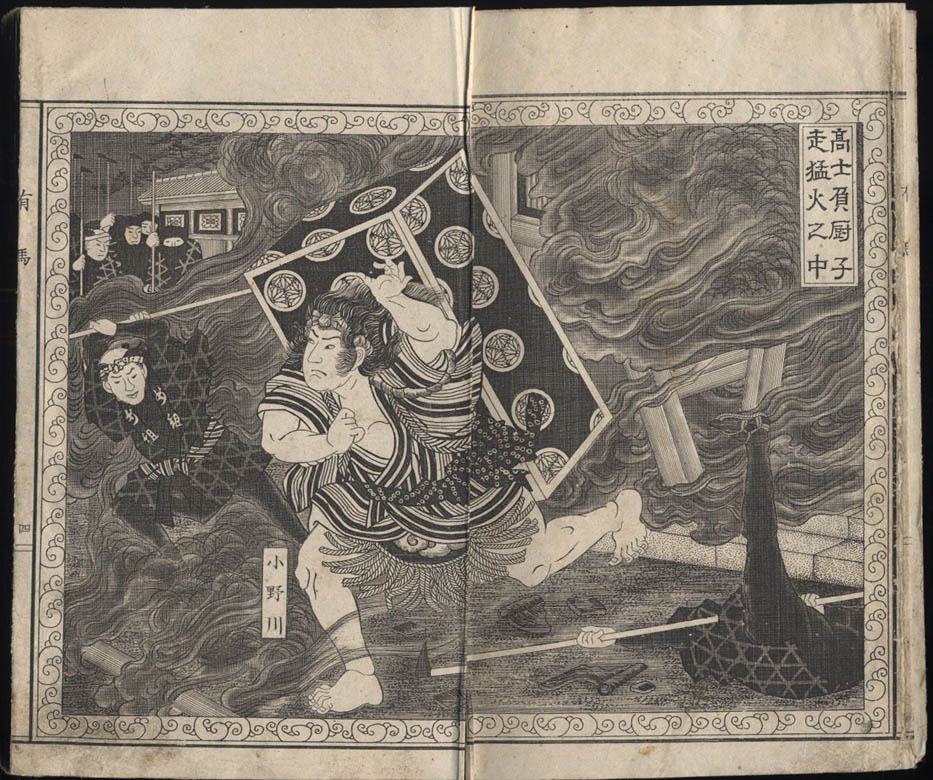 UNIDENTIFIED. Hana Zumo Me-gumi no kenka. (Sold)
Artist:
Unidentified artist. Authors: Maki Kinnosuke, Maeda Takenosuke
Title:
Hana Zumo Me-gumi no kenka. Ehon Jitsuroku. One volume, complete.
Description:
A rare small book devoted to the battle between firemen and sumo wrestlers at Shinmei shrine at Shiba in 1805. Illustrated with nine double-page illustrations, two single-page, and one fold-out of four-page illustration.
Medium:
Monocrome metal plate printing.
Conditions:
One page corner repaired otherwise in general good conditions.