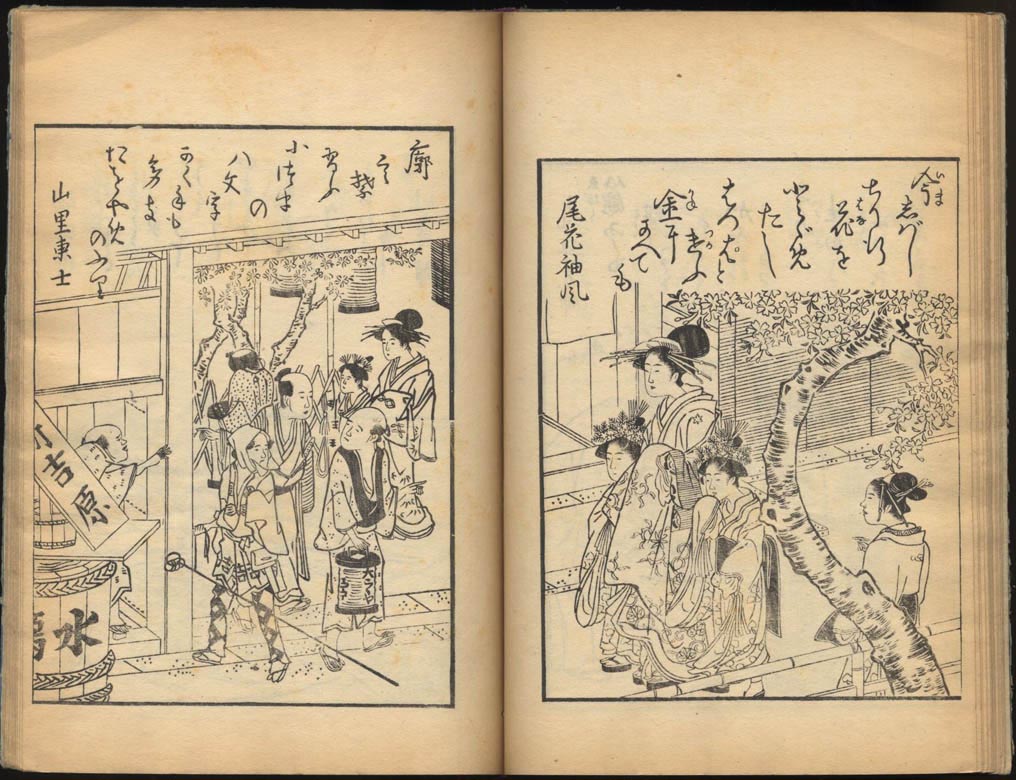 JIPPENSHA IKKU (1765-1831). Edo Meisho Ehon. (Sold)
Artist:
Jippensha Ikku (1765-1831)
Title:
Edo Meisho Ehon. Two volumes in one, complete.
Description:
A kyoka book showing the everyday life in Edo. Originally published in 1810 in two volumes this is the reprint edition in one volume of 1813. Twenty-two double page and eight single page illustrations.
Signature:
Jippensha Ikku ga on last page.
Date:
Preface dated Bunka 10 (1813)
Publisher:
No publisher. Nansōsha, Edo according the Kokusho Sōmokoroku.
Medium:
Woodblock printing.
Literature:
Eva Kraft, Japanische Handschriften und traditionelle Drucke aus der Zeit vor 1868. Vol. 2, no. 55. Henri Kerlen, Catalogue of Pre-Meiji Japanese Books and Maps in Public Collections in the Netherlands. Amsterdam, 1996, no. 255.
Conditions:
Good impression, very good conditions