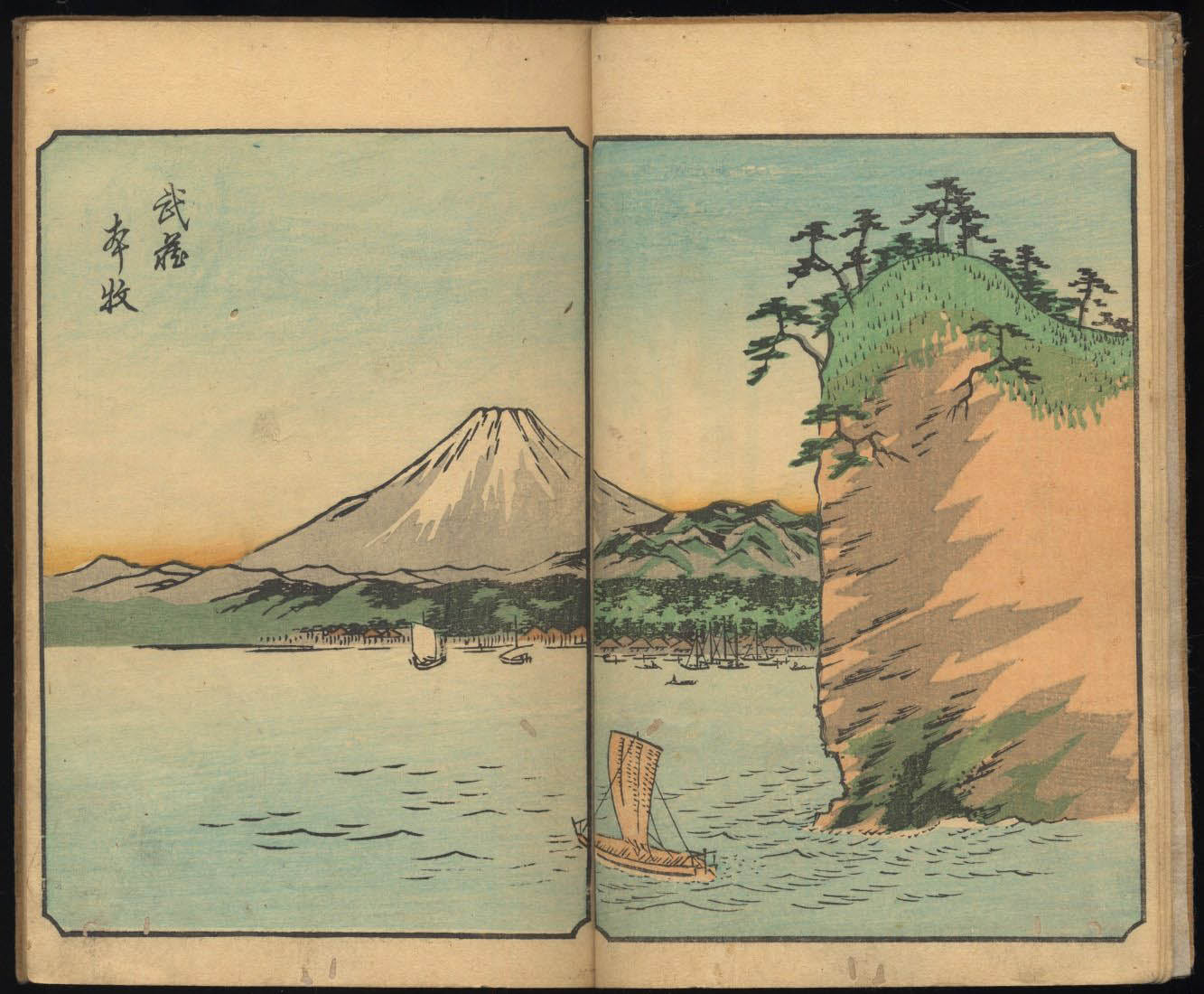 HIROSHIGE (1797-1858). Fujimi Hyakuza. (Sold)
Artist:
Utagawa Hiroshige (1797-1858)
Title:
Fuji Hyakuza (One hundred views of Fuji). One volume, complete.
Description:
Comprising two prefaces of two pages each signed Ryuryusensa and Ryusai (Hiroshige) followed by twenty double page illustrations of views of Mount Fuji.
Signature:
Hiroshige ga on last page.
Date:
According some sources the preface is dated Ansei 6 (1859)
Publisher:
Eirakuya Tōshirō, Nagoya.
Medium:
Woodblock color printing.
Remarks:
An interesting little book showing the similarity in many designs with the print series of Fuji views by Hiroshige.
Conditions:
Original cover missing the title slip. Good impression and color, some small wormholes otherwise good conditions