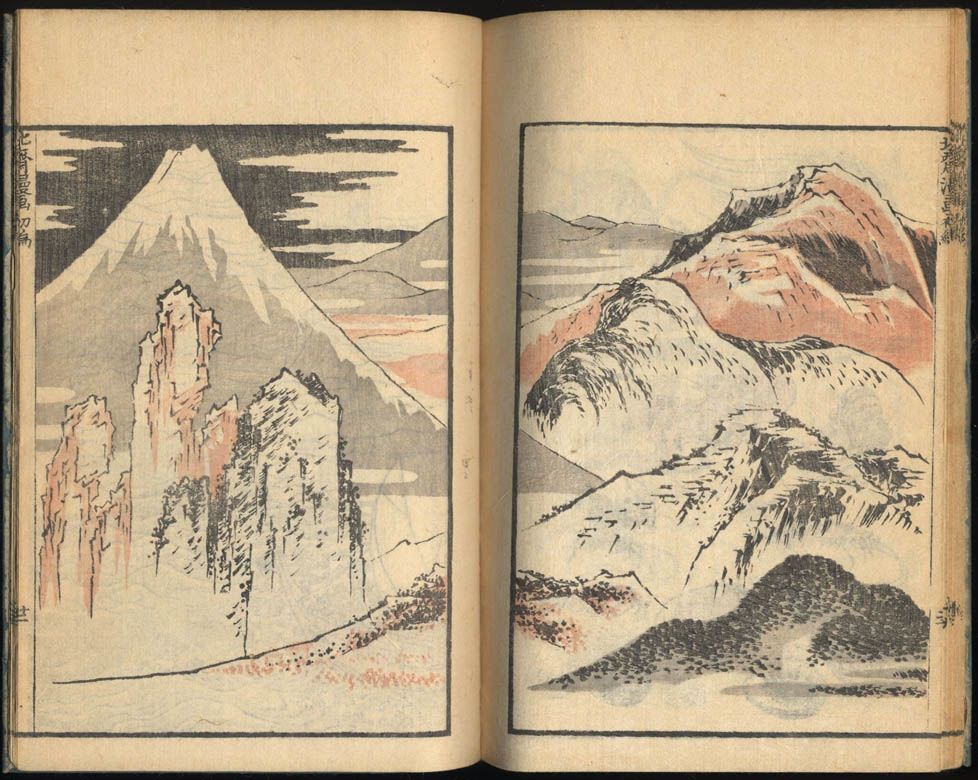 HOKUSAI (1760-1849). Hokusai Manga. Vol. 1. (Sold)
Artist:
Katsushika Hokusai (1760-1849)
Title:
Katsushika Iitsu iboku - Hokusai manga shōen zen
Description:
The first volume of the Manga series. 52 pages of illustrations in black and white and pink. Devoted mainly to human figures and few illustrations of animals, insects, fishes, landscapes and architecture.
Date:
Probably ca. 1850-60
Publisher:
Eirakuya Tōshirō, Nagoya.
Medium:
Woodblock in black and white, grey and pink.
Literature:
Matthi Forrer. Eirakuya Tōshirō Publisher at Nagoya. Amsterdam 1985, p. 199, impression F 47.
Remarks:
Third edition published by Eirakuya Tōshirō before the introduction of the colophon with the Meiji period date.
Conditions:
Good impression, fine conditions.