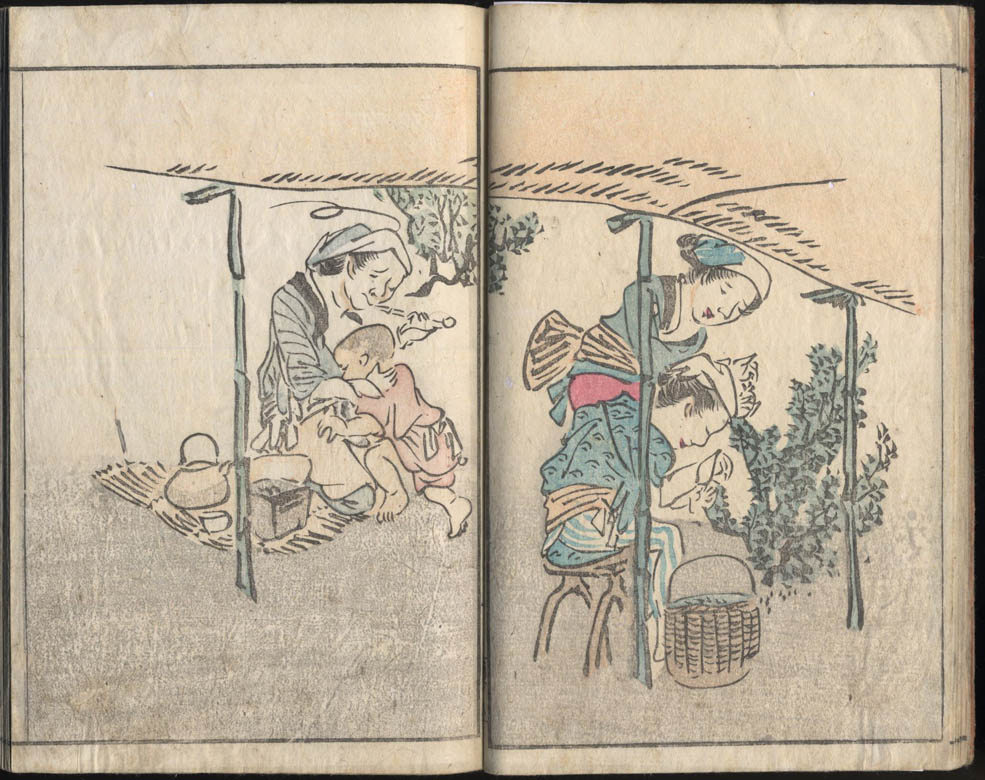 NANTEI. Nantei gafu kōhen. (Sold)
Artist:
Nishimura Nantei (1755-1834)
Title:
Nantei gafu kōhen (The Nantei Picture Album, second part).
 One volume, complete,
Description:
This book is the sequel, printed in light colour in one volume only, of the first part of Nantei gafu, published in 1804. Two pages of introduction dated Bunsei 6 (1823), one title page frontispiece followed by 30 double page illustrations showing different kinds of people in various pursuits depicted with the humorous touch typical of the Shijo style. Two pages of colophon dated Bunsei 9 (1826). Nishimura Nantei was an early pupil of Maruyama Okyo.
Publisher:
Yoshida Shinbēi (Bunchodo) Kyoto,
Medium:
Woodblock printing in light color.
Literature:
Contens as in Mitchell: Charles H. Mitchell. The Illustrated Books of the Nanga, Maruyama, Shijo and Other Related Schools of Japan. Los Angeles, 1972, p.432.
Conditions:
Good conditions.