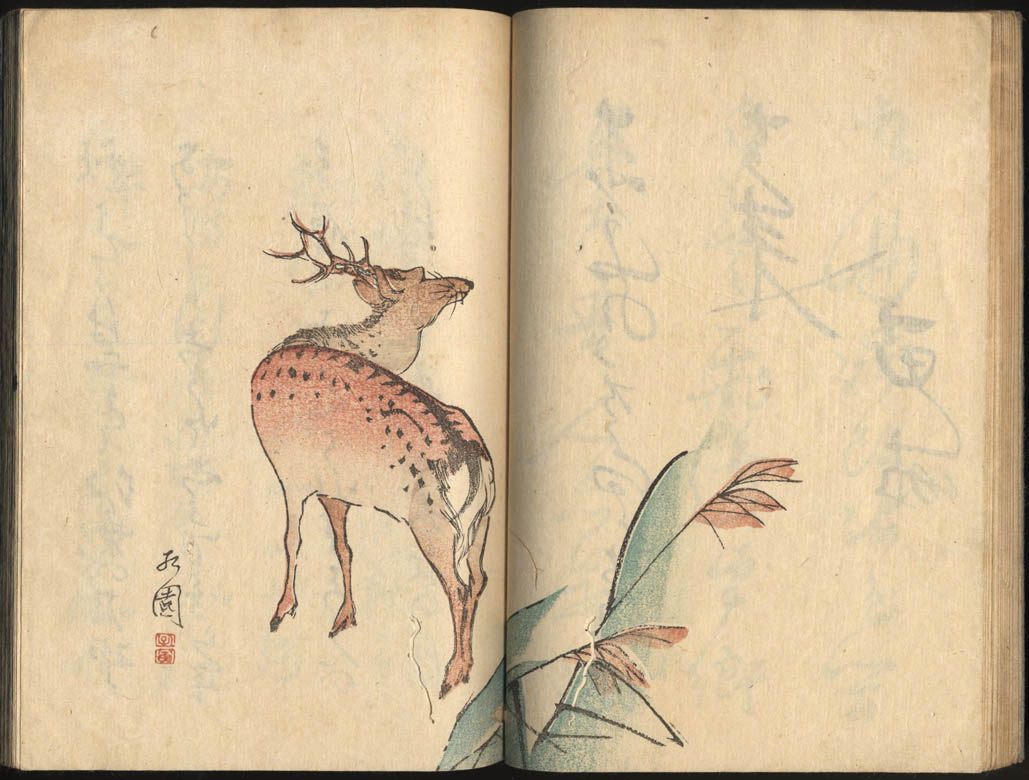 NAGAYAMA KŌIN (1765-1849). Nampo Jō. (Sold)
Artist:
Nagayama Kōin (1765-1849)
Title:
Nampo Jō (The Album of Nampo), one volume, complete.
Description:
This is a memorial book for Shokusanjin (Ōta Nampo), the famous kyoka writer and literary figure of Edo who died in 1823. According Roger Keyes the book was originally produced at his own expensive by the print-maker based in Osaka Tani Seikō with title Seikō jo. The calligraphy pages of Chinese and Japanese poetry are by Ōta Nampo's own hand. The delicate pictorial part is by Kōin with one single page and six double page color illustrations.
Medium:
Woodblock color print.
Literature:
Roger S. Keyes, "Tani Seiko and his circle", in Andon 72-73, Leiden 2002, p.17. Roger S. Keyes, Ehon The Artist and the Book in Japan, New York 2006, no. 49.
Remarks:
Another copy is in the collection of the Metropolitan Museum of Art, accession no. 2013.891.
Conditions:
Original cover, original title slip damaged. Very good impression, some tiny wormholes on last pages of text otherwise in very good conditions.