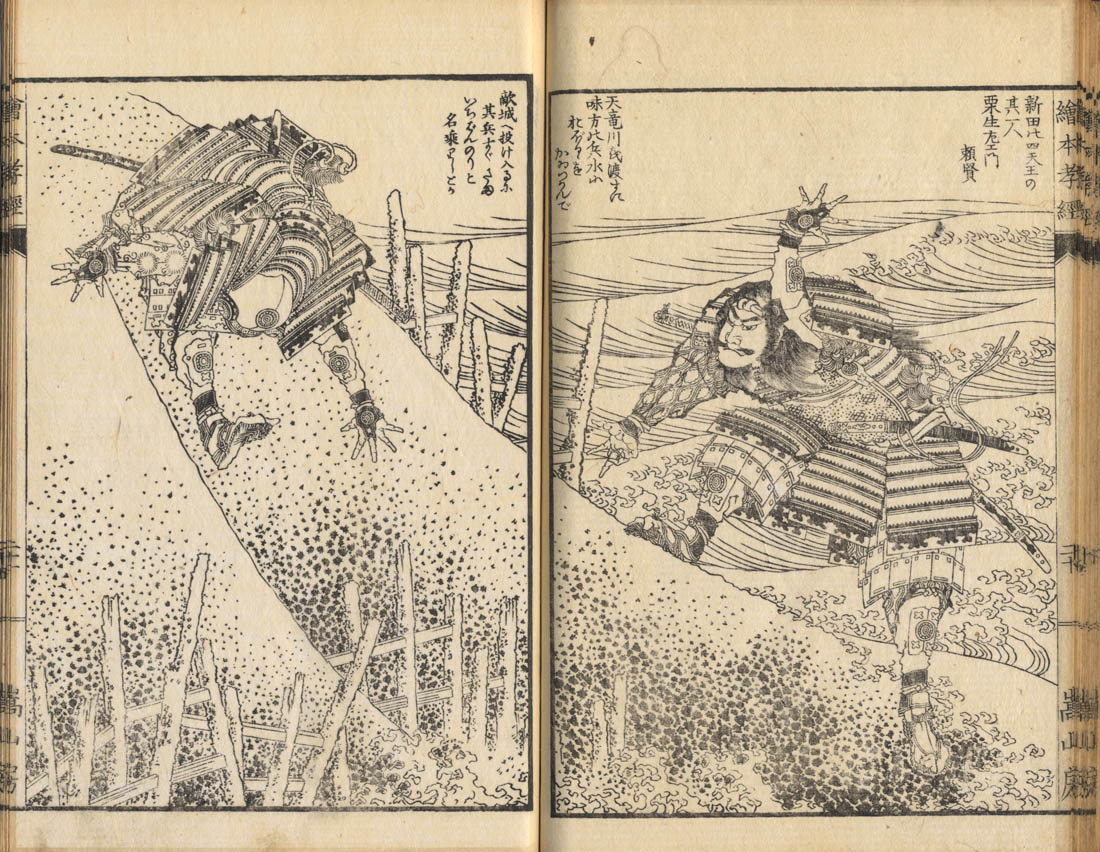 HOKUSAI (1760-1849). Ehon Kokyo. (Sold)
Artist:
Katsushika Hokusai (1760-1849)
Title:
Ehon Kokyo. Two volumes, complete.
Publisher:
Suharaya Shimbei, Edo.
Medium:
Black and white woodblock print
Literature:
Jack Hillier, The Art of Hokusai in Book Illustration. London: Shotheby Parke Bernet 1980, p. 278, no.242.
Remarks:
Complete in two volumes. Illustrated with teachings of Confucius on filial piety. 6 double page and 35 single page illustrations in b/w
Conditions:
Original covers and title slips. Good impression, in very good condition.