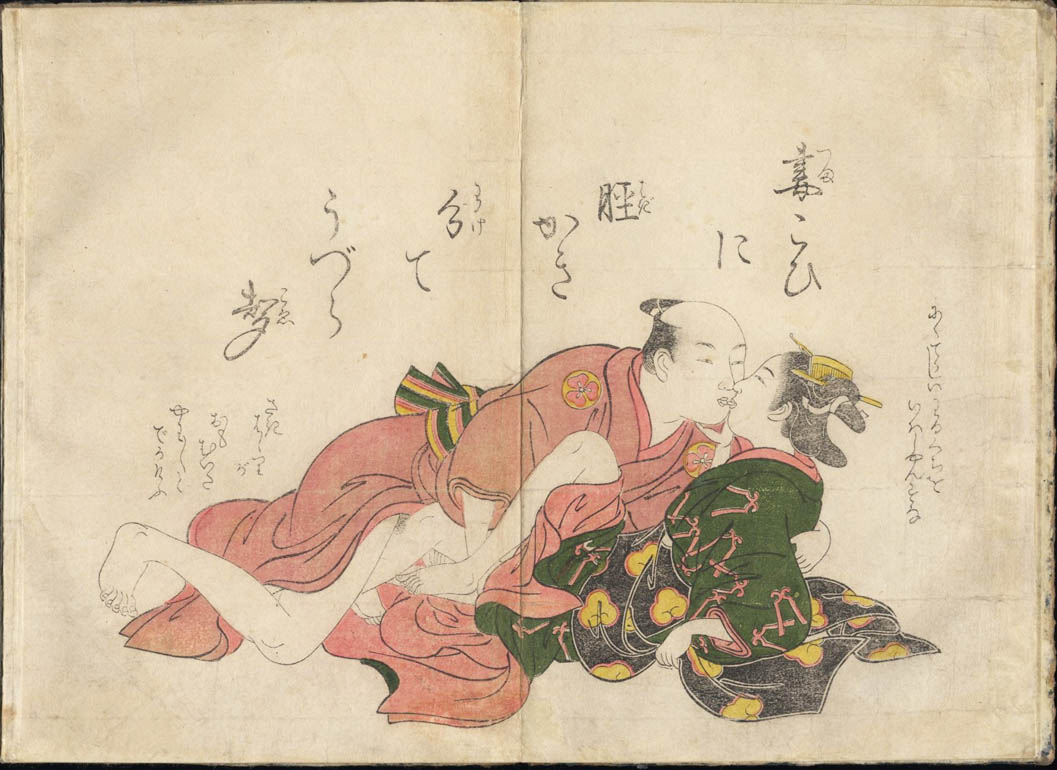 Artist from Kamigata. En'o no takarabune. (Sold)
Artist:
Artist from the Kamigata area.
Title:
En'o no takarabune. One volume, complete.
Size:
orihon album, 22x15 cm.
Medium:
Woodblock color printing.
Remarks:
A very rare orihon album with a plate of introduction and 12 plates of erotic scenes. The style is typical of an artist from the Kamigata area and the quality of printing and coloring reminds of the kappazuri-e of Osaka.
Conditions:
Original cover and title slip much rubbed, the plates with some restorations otherwise in good conditions.