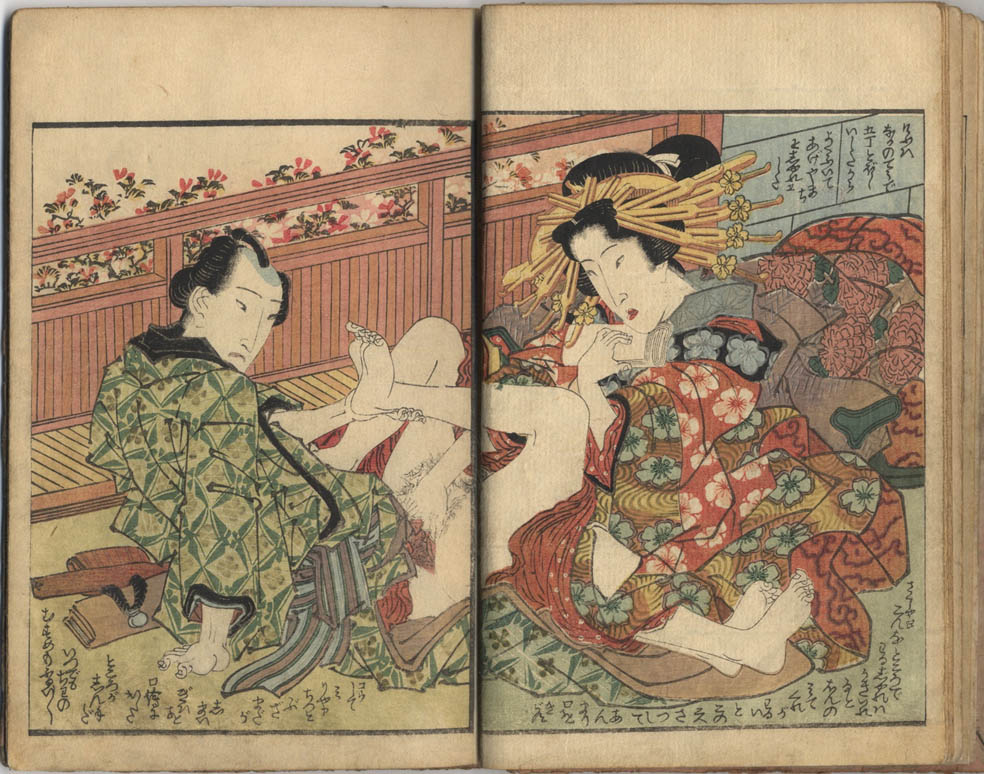 EISEN (1790-1848). Ehon fuji no yuki. (Sold)
Artist:
Keisai Eisen (1790-1848)
Title:
Ehon fuji no yuki (The snow on Mount Fuji). Three volumes, complete.
Description:
One of the best erotic book illustrated by Eisen, the ukiyo-eartist specialized in bijinga. The set contains 16 double page and 10 single page color illustrations. The single page illustrations include seven beautiful close up portraits of women inside a mirror frame finely printed on the background with silver pigments.
Medium:
Woodblock color printing with use of metallic pigments..
Literature:
Yoshiiku Shirakura. Eiri shunga ehon mokuroku. Tokyo, 2007, p. 111.
Conditions:
Covers lightly soiled and rubbed, one title slip missing, very good impression and color.